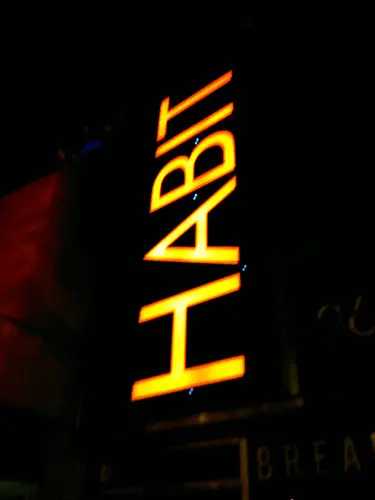 Did you make a new year's resolution to improve your finances this year? Fortunately, it only takes a few good habits to meet that noble goal. Even better, most good financial habits are so easy to implement that it's just a matter of getting started.
Here's a list of the best good habits that will improve your finances:
Set Specific Financial Goals
Clarity of mind is a good habit; you need to know what your financial goals are.
It's all well and good to think "spend less, save more," but any financial improvement plan will be easier to do if you have a specific financial goal in mind. Do you want to save for a fantastic summer vacation? A larger home? Furniture that's been on your wish list? A new car? Mad money?
The day will likely come when you'll want to spend more than you should. Say you go out with friends and everyone is sampling the trendiest new food. It's not easy to rein in your spending in a situation like that. But it's much easier if you think to yourself: This $13.50 goes in the X fund if I don't spend it. The "X fund" is your goal.
Monitor Your Spending
Many people plan to spend less as a road to improving their finances — but you can't plan to spend less unless you know what life in general is costing you, which is why it's important to record your purchases. Use a comfortable method; you can carry around a pocket notebook or use a smartphone app, such as Mint or You Need a Budget.
Monitoring your spending will give you a clear sense of what those necessities cost each month. However, you'll also need to know what you spend on discretionary items, such as clothing, restaurants and travel — and if you need to cut expenditures, these are the first categories you should choose from.
It's also possible that you may be underspending. If you haven't bought new clothes in a while, your wardrobe may need refurbishment!
Develop a Budget
Once you've monitored your spending for a few weeks, it's time to create a budget! Now, don't take the word "budget" to mean you'll take a bare-bones approach to everything, never spending a dime more than you need; being sensible is a good habit — and a sensible budget accounts for both needs and wants.
Consider creating a household strategic plan. Create a spreadsheet or chart of how much you spend, from your monitoring of expenses. Create the categories based on your spending habits. For example, if you spend $4.65 on coffee every day, then create a "coffee" category. If you get groceries once a week, create a "groceries" category.
Tally up how much you spend. If you have a good balance between how much you earn and your expenditures, great! If you never have any money left over, then you'll need to cut back in certain categories. If you spend $400 on groceries per month, for example, see if you can trim 10%, or $40. The first several months of budgeting is your opportunity for refining and tweaking your initial plan.
Plan Spending Ahead of Time
Many people spend too much because they have no plan.
One good habit is to strategize your spending. If you have a date for Friday night at a local eatery, for example, look at the menu beforehand, think about what you're going to get and know how much it will cost. That way, you won't be horrified when the bill comes.
Pay Down Debt
Being debt-free is a good habit. Credit card debt, especially, can end up costing you much more than you initially borrowed because of the interest rates.
If you have credit card debt, check around to find the lowest annual percentage rate (APR) you can find, which lenders are required to disclose. Try to consolidate your debt with the lowest rate, so you pay as little interest as possible.
Save Each Month
Saving is a good habit all by itself! If you currently save, then use your budget to establish the most prudent amount to save per month.
If you don't have a savings account, then open one! Figure out how much you can save per month by monitoring your expenses. Even if it's only $5 per month, start now; savings pay interest. Over time, the interest will work for you.
By following these six habits, you'll improve your finances and establish a firm foundation for good financial health for a lifetime.
Photo Credit: roland