(This is a sponsored article by Invoice Home)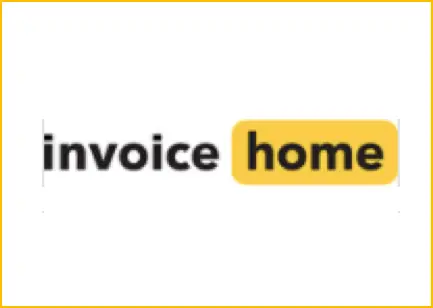 We all start the New Year with bright eyes and true determination, but then life happens. Those resolutions you have set, one by one, go out the window. Well, what if I shared with you an amazing financial tool that can help you solve all of your typical New Year's goals?
This life-saving online system is called Invoice Home, an intuitive invoice template generator that will help keep your finances in order and tick off a few New Year's goals as well. It offers customers access to hundreds of free invoicing templates and other financial documents. Let's see how it can help you accomplish your goals this year:
Save more money
Usually, we associate saving money with not doing things — like going out with friends, treating yourself to a coffee, or the latest gadget you've been eyeing. Instead of focusing on the negatives of no, no, no, let's instead look at a way that you can save money by making a very small investment in your finances.
While typical financial software can cost a lot of dough — from $15 to $25 for limited invoicing — how about signing up for the most economical invoicing software service out there? Invoice Home offers a free plan for those who are invoicing less than a combined total of a thousand dollars per month. And if you're lucky enough to have to invoice more than that, it's only $5 per month for unlimited invoicing. This small investment will be the best $5 you've ever spent.
Spend more time with the important people in your life
How many times have you worked all day at your job, only to then have to cancel plans with friends or family in order to do all of that annoying paperwork like creating and sending invoices?
With Invoice Home, you can create an invoice from one of their beautifully-designed templates and send it to your client within a minute. If you set up a payment platform like Stripe or PayPal, your clients can simply click on a link and pay you back in seconds. That way you're not wasting time chasing them down to see if they received the invoice by mail.
The software is cloud-based so you can access it via any device you have, at any time. There's even an Android app available for faster access, with the iOS on its way. So if you have a few minutes on the bus or while waiting for a friend at the bar, you can send off a few invoices and not have to miss out on doing something fun with your day.
Get more fit
Stress can have a huge impact on our lives; it can lead to sleepless nights, arguments with loved ones and weight loss or gain (but never the one you want). According to WebMD, "More than half of Americans say they fight with friends and loved ones because of stress, and more than 70% say they experience real physical and emotional symptoms from it."
So what better way to get fit than by putting your mind at ease, knowing that all your invoices are safely secured in one spot? It will give you the peace of mind to realize that your least favorite task has become the easiest one.
Be more organized
With all of the tasks involved in running your own business, it's easy to get a bit disorganized; papers get misplaced, you forget to send an email or write up a report. Thanks to the simplicity of Invoice Home you can stay on top of your invoices without a problem. The uncomplicated dashboard in your account is formatted where you can filter your invoices by date, customer, type of document, and paid or unpaid invoices.
Pick up a new hobby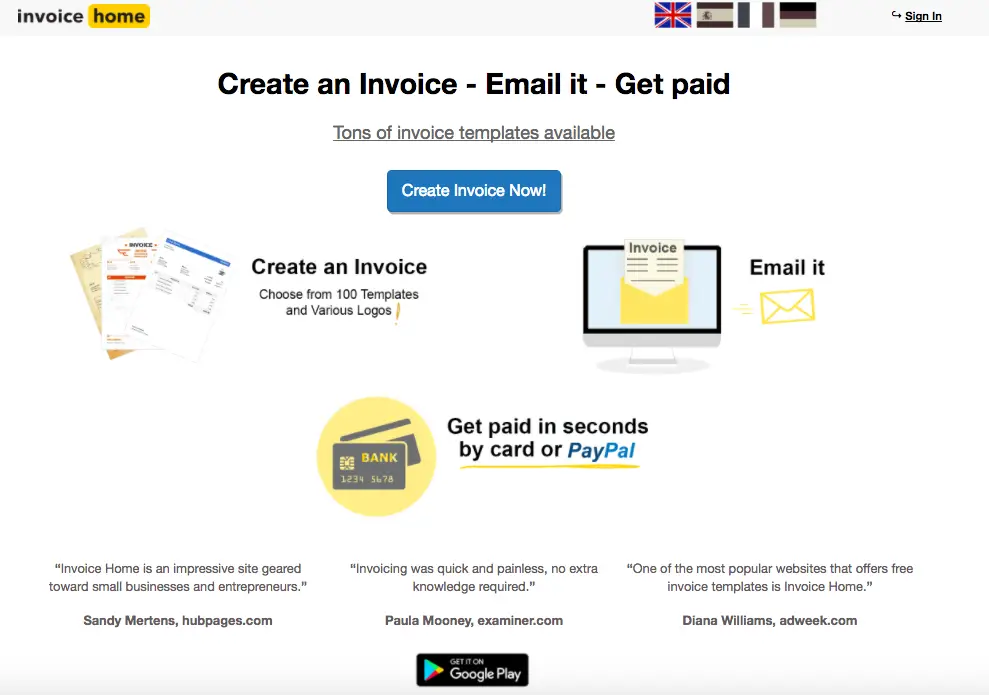 The internet is making it easier and easier to turn your passion into a reality, and a profitable reality at that! But sometimes it's those pesky administrative tasks that get in the way of doing what you've always wanted. And the process of guaranteeing payment from the work you've done can end up more like a nightmare than a dream.
With Invoice Home, you don't have to be a financial expert or have to recall Accounting 101 to understand the system. Financial beginners are welcome because it's completely self-explanatory and straightforward. All you have to do is select from one of the hundreds of free invoice templates and then fill in the fields as indicated.
So, are you ready to finally fulfill some New Year's resolutions? Give Invoice Home a try and see how many of these goals you can accomplish this year.
Photo Credits: Invoice Home