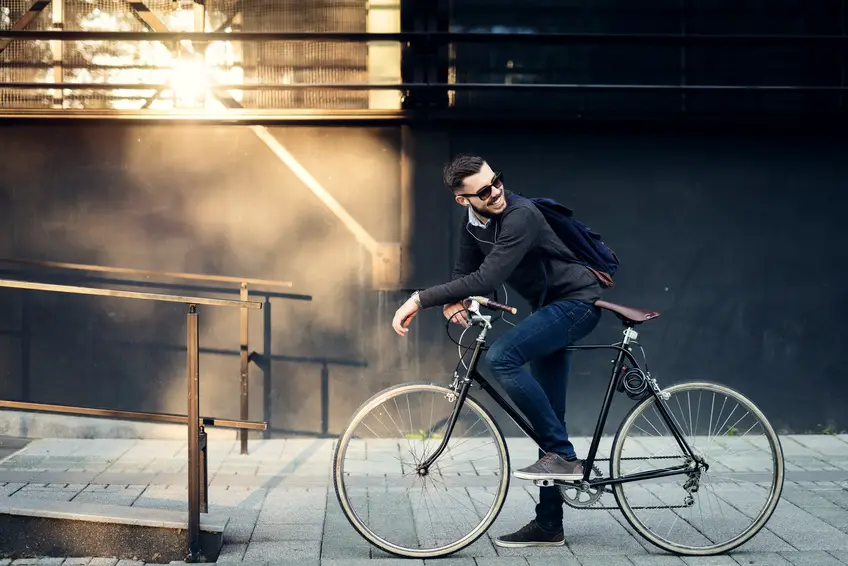 When it comes to security, Google does not mess around. They are one of the top web companies in the world, perfecting their cloud storage services and changing their algorithm 500 to 600 times per year. But lately, they have one security issue that even their top engineers can't crack:
Someone keeps stealing their bikes.
The Drive reports that due to its sprawling campus, Google provides its employees with brightly-painted bicycles. The fleet numbers about 1100 bikes, but about 100 to 250 of its bikes go missing each week. And this has created a bit of a puzzle for the tech giant.
If you even just dabble in cycling, you're probably cringing at the sheer cost of this loss. Outdoor $10 billion on bicycling gear every year, and the actual bikes themselves are usually the most expensive.
So, where exactly are the bikes going?
According to Gear Junkie, some employees borrow them for the night and some locals even report finding the bikes left in their yard. Since Google installed GPS trackers on the bikes last year, the company found Gbikes from Alaska to New Mexico. Someone was really cruising.
"It's like a friendly gesture," Sharon Veach told the Wall Street Journal in a statement. She told the paper that she often rides a Gbike from the train station to her home at night. "They don't really want us to use it, but it's OK if you do … You know, I rent it for a day."
As for a solution, Gear Junkie reports that the company has created a task force to pick up the bikes around Mountain View. This group includes a team of 30 contractors and a fleet of vans. This crew basically searches the surrounding area for the bikes, which are adorned in Google's brand colors. Once they spot a bike, they throw it in their van and go on their way.
These efforts so far have allowed them to bring back about two-thirds of the missing bikes.
As for the rest, they'll figure it out. After all, it is Google.
Photo Credits: stock photo