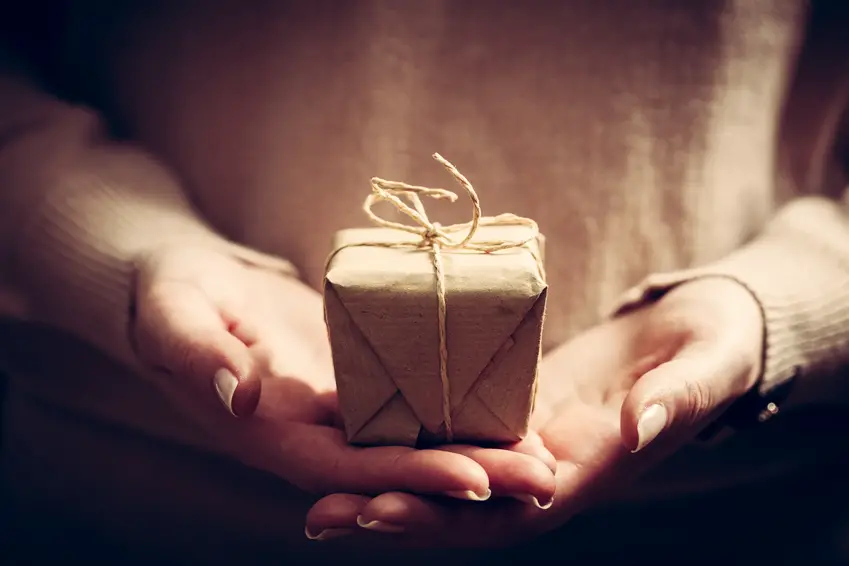 The holiday season is upon us, and soon you'll begin receiving invitations for holiday parties. While holiday parties are part of what makes this time of the year so wonderful, they can also take a massive toll on your savings account. From buying new clothes, food, and a host gift, holiday parties can leave your wallet empty. Luckily, we've compiled a list of classy, easy, and most importantly inexpensive host gifts for all of your upcoming parties.
Flowers. Flowers are an inexpensive way to show your friend or family member that you truly care about them. In fact, 99% of people who receive flowers say the person who gave them to them is thoughtful. There are tons of different types of flowers, so you should have no problem finding some that suit the host's tastes.
Homemade treats. What could be better than receiving homemade cookies or pie? Not only can the host choose to serve your goodies at the party, but they can also choose to save them for them and their family to enjoy later on. As long as you know what kind of food your host likes, you can't go wrong with homemade treats.
Gift jars. Throughout the year, save any mason jars, designed containers, and even wine bottles that you would normally get rid of. A quick and cheap gift can be made by filling these jars with an assortment of items. You could fill them with soup, tea, coffee beans, or even candy. After wrapping it up in some cellophane and topping with a ribbon, you'll have a fancy-looking gift that didn't cost you much.
Wine glass charms. Wine glass charms are something you can never have too many of. Additionally, this gift allows you to really tailor towards the host's personality and tastes. Charms are inexpensive, but they also come in a variety of colors and styles. Or if you're the crafty type, you can even make your own. This way, you'll add a personal touch to the gift.
Fruit. Again, you can't go wrong with food. You can either pick up some yummy dried fruit at the store or you can even make your own fruit bouquet. All you need is fruit, flower-shaped cookie cutters, a melon baller, and some wooden skewers. This gift will be sure to impress the host as well as the other guests at the party.
The holidays can be a stressful time, but by sticking to inexpensive gifts, and maybe even making a bunch in advance, you'll relieve the stress this time of year can put on your budget.
Photo Credit: stock photo