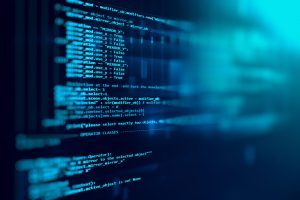 In recent years there has been a heated debate about how exactly — and who exactly — should regulate the Internet. Should it be treated like a public utility, a commodity, or a private service? Further complicating this question is the fact that the Internet is truly international, with a giant, subterranean, and intercontinental network of cables moving 90% of the world's data.
California is just the latest US state to try and solve this dilemma with a new broadband privacy bill. Had it passed, A.B. 375 might have had a powerful impact on the way the Internet is used both in the state of California and across the nation.
The bill had been written by California officials that were under pressure from Internet users throughout the state, many of whom had been calling for their broadband privacy rights to be restored. Siding against the bill was large Internet service providers, who use that information to sell targeted ads to Internet users.
The California bill was meant to take the place of failed federal legislation that would have protected digital denizens' privacy rights.
According to the California Legislature website, "Existing law prohibits telephone and telegraph corporations from releasing certain information regarding residential subscribers without their written consent, except in specified circumstances."
The new bill would have also stopped "those providers from refusing to provide broadband Internet access service, or in any way limiting that service, to a customer who does not waive his or her privacy rights." It would also prohibit broadband companies from charging customers more for not waiving their privacy rights.
The existing law really does refer to "telegraph corporations," which shows just how outdated the regulations governing Internet services have become.
Companies that fought the bill included Internet providers like Cox Communications, T-Mobile, and Verizon. Google and Facebook also joined the opposition, believing that the bill would have indirectly affected their abilities to monetize and create ads based on consumer data.
With the combined lobbying power of these huge corporations, including two of the most used and most powerful Internet companies in the world, the bill died in the final moments of the legislative session. Consumer advocates hoped that if the California bill passed, similar legislation would spread around the country like wildfire.
Ernesto Falcon, legislative counsel for the Electronic Frontier Foundation, a digital rights group based in San Francisco, was one of these that believed the legislation could have been "sweeping" in its scope.
"California is a critical state because you are covering a large part of the nation just because of its population," he said. "It sets the stage for other states to follow suit."
Photo Credit: public domain