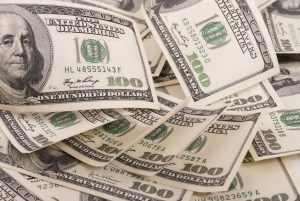 The American economy is doing pretty well this summer.
According to a new government report on the state of the economy, the country added a whopping 209,000 jobs in July. This is higher than the estimated 183,000 economists had predicted to Reuters a few months ago.
And not only was there an influx of job growth, the nationwide unemployment rate dropped to a low 4.3%, which is the lowest it has been since March 2001.
With this in mind — assuming you believe the government's figures — the number of employed Americans is at a record high of 153.5 million, thanks to an influx of 345,000 jobs added in the previous month. Thus, this makes the employment to population ratio 60.2%, the highest it has been since February 2009. Additionally, wages increased 0.3% nationwide, which resulted in a 2.4% increase from the prior year.
The only statistic that remained unchanged was the underemployment rate, at 8.6%. This is a statistic that includes those out of work and those working part time but would like a full-time job.
So what industry and sectors experienced the most growth? According to data from the Bureau of Labor and Statistics, bars and restaurants boasted 53,000 more jobs in the past month, with professional and business services in second place with a 49,000 employee growth. Coming in third was the healthcare sector with 39,000 jobs, and 22,000 jobs were added to the goods-producing sector.
However, there was one surprise in the report. There were only 6000 jobs added to the construction industry, which came as a shock considering the United States has the second largest construction market worldwide.
But this isn't necessarily bad news because, despite these numbers, the North American Quarterly Construction Cost Report predicts that the construction sector will finish out 2017 on a relatively positive note. This is due to plenty of factors, such as the introduction of modular construction techniques that can complete projects 40% faster than normal combined with the fact that the average bid cost ended up being much cheaper than the cost of labor and materials.
It is important to note that with these numbers being so positive, it could mean that the nation's economy is under utilized. Michael Pearce, an economist at Capital Economics, explained to Yahoo! Finance that there is some spare capacity in the labor market. He compared the 2007 underemployment rate of 7.9% to today's 8.6% and believes there is room for even more job creation opportunities.
The Trump Administration is quite happy with this good news, and President Trump responded via Twitter explaining that he has "only just begun."
Photo Credit: stock photo