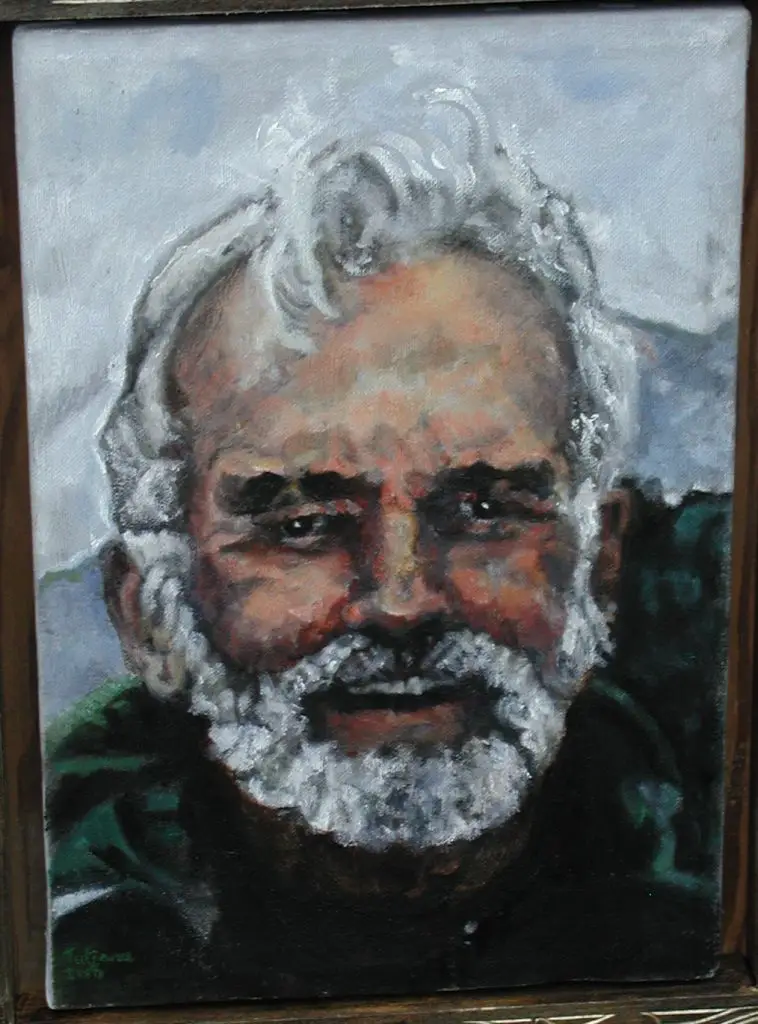 Grandfather used to ask God to help him with this or that.
He says he hasn't done that for quite awhile now, but he is moved to thank God when one of His gifts comes Grandfather's way.
The miracle of birth is one of those gifts. For example:
Seeing his children born; Grandfather says he was one of the early "natural childbirth" freaks, back in 1957.
Or seeing a newborn calf totter to its feet, up under mama for its first breakfast …
***
About the Author: RD Blakeslee is an octogenarian from West Virginia who built his net worth by only investing in that which can be enjoyed during acquisition and throughout life, as opposed to papers in a drawer, like stocks and bonds. You can read more about him here.
Original oil painting by: Grandfather's wife