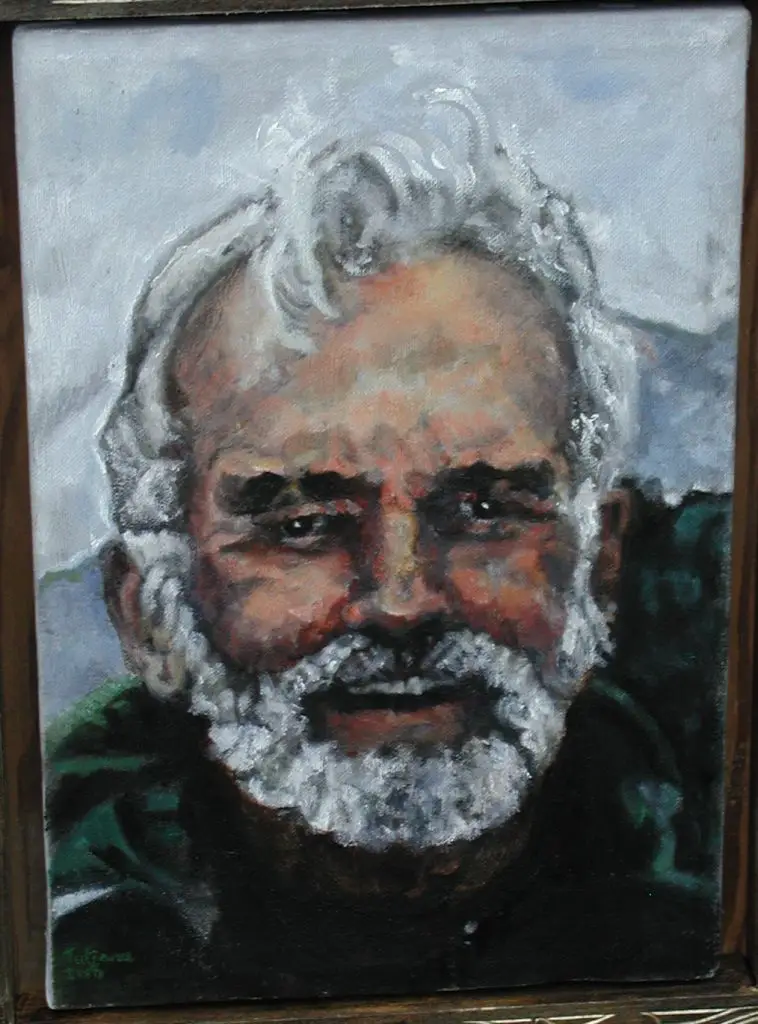 Grandfather says religious conviction is a funny thing.
Not ha-ha funny; wondrous funny.
It propelled the Sistine Chapel ceiling, the Spanish inquisition, the Knights Templar and Billy Graham's Crusades …
But its expression is uneven. And uncertain.
Those who have it yearn to be sure.
Agnostics admit they don't know.
Atheists say all the others know the wrong thing.
***
About the Author: RD Blakeslee is an octogenarian from West Virginia who built his net worth by only investing in that which can be enjoyed during acquisition and throughout life, as opposed to papers in a drawer, like stocks and bonds. You can read more about him here.
Original oil painting by: Grandfather's wife