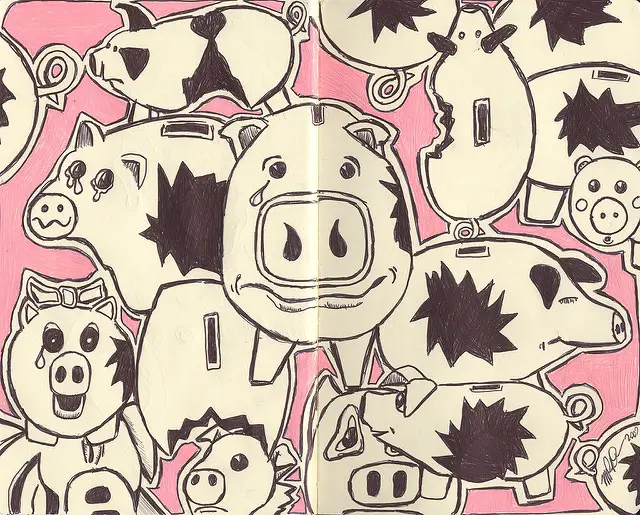 It's a common experience for millions of people to take a peek at the bank account balance, only to learn that there isn't nearly as much money available as anticipated. What happened to it? Perhaps you immediately implicate your spouse or significant other. Maybe you feel a wave of realization or guilt upon accepting that you're the one to blame. The problem is that neither guilt or blame are particularly useful in themselves.
These negative emotions are only useful when they provoke more intentional financial action. If you're able to move beyond the self-flagellation that's often the result of poor money management. It feels like action, but it's not. And it's only going to happen again if you don't take a close look at your money and make the necessary changes.
The problem may be actually be a surprise. Take the case of Payment Protection Insurance in the United Kingdom, for instance. PPI is a form of insurance that covers loan repayment, just in case the borrower should get injured, lose a job, or otherwise find himself unable to pay. It's a great service, but it was sold fraudulently to a bunch of British consumers, against their knowledge. Thousands of those are suing the institutions who sold them these policies, and you can find out when the PPI deadline is, if you were a victim of PPI yourself.
Automated payments like these often take our money out of our accounts without our knowledge, but in most cases it's because we created these policies on purpose. There are many examples. Lots of people set up autodraft agreements for payments like utilities and loans. This is a great way to make sure that these payments get made, but they can get out of hand if you don't remember when they are made. Another problem can crop up if you have automated payments for regular retail purchases or services (like your Netflix account). If you stop using these products, but keep paying for them, that's tons of money down the toilet each month.
You also might have a problem with autopilot payments. For the purposes of this discussion, autopilot is different than automatic drafts; these are payments that you choose to make, which you don't closely consider — the impulse buys that fulfill a need or an urge when you make them.
The problem is when these purchases exceed what you actually have to spend, or exceed your "mental math" budget.
Budgeting is important, but unless you are among the most intense budgeters on the planet, impulse control and regular attention to your spending are even more important. You can get there by investing regular attention in your payment behaviors. Personal Capital is a great service that brings together all of your payment behaviors and accounts into a single place. Whether you use a service like this or cobble together your personal finance knowledge from scratch, attention to these details is the best way to keep from spending too much and otherwise losing money.
Photo Credit: Mike Kline