This is a sponsored post written by me on behalf of American Century Investments for IZEA. All opinions are 100% mine.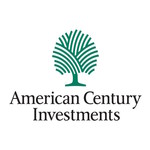 As an engineer working in the aerospace industry, I always tell people that making smart investments isn't rocket science. No, really! Anybody can do it — as long as they follow some very basic principles. Over time, I've come to learn that six of the biggest are:
Knowing your personal goals
Determining your risk tolerance
Understanding your investment time horizon
Focusing on the importance of diversification
Researching all of your investment candidates
Avoiding investments you don't understand
More than 25 years of experience has proven to me that such a recipe makes investment planning and maintenance a fairly straight-forward exercise.
Speaking of research, sometimes, a little investigation can reveal opportunities that allow you to do more with your money. One example I recently came across is American Century Investments, where more than 40% of American Century Investments profits have been distributed to the Stowers Institute for Medical Research, a non-profit basic biomedical research organization. The Institute is actually the controlling owner of American Century Investments and has received dividend payments totaling over $1.2 billion since 2000.
What's really exciting about that is investing with American Century Investments offers the opportunity to make my own impact toward the greater good; I love it!
So, how did all of this come to pass? Well, it's all thanks to the generosity of American Century Investments late Founder James Stowers Jr., and his wife, Virginia. The global asset management firm's controlling owner is the Stowers Institute for Medical Research, which was established by the couple in 1994 when they dedicated their $2-billion personal fortune to improving human health through basic biomedical research.
Since that time, the Institute has grown into a 550-person organization focused on improving the world's understanding of fundamental biological processes and developing innovative approaches to treat, diagnose and prevent disease.
Meanwhile, in 2007 Jim and Virginia, both cancer survivors, also established BioMed Valley Discoveries (BVD). BVD is a for-profit, disease-related research entity focused on moving discoveries from the laboratory to more practical applications in the world of medicine. Here's just one example: On August 13, 2014, the Science Translational Medicine featured an article by BVD, Johns Hopkins, MD Anderson and other collaborators about animal and human clinical trials of new and exciting anti-tumor therapy that relies on the bacterium C. novyi-NT to destroy cancerous tumors from within.
By the way, even though BVD is for-profit, 100% of those profits accrue to the benefit of the Stowers Institute for Medical Research.
On a personal note, I sincerely appreciate the mission that Jim and Virginia Stowers embarked on more than two decades ago; several close relatives of mine have lost their lives to cancer, including my grandmother and, more recently, my father-in-law, whose life was claimed by esophageal cancer when he was just 48 years-old.
Thanks to American Century Investments' unique ownership structure, we all have the opportunity to make an investment that can be a force for good.It doesn't get much better than that, folks.
If you'd like to learn more about American Century Investments, I encourage you to visit their website at www.americancentury.com.