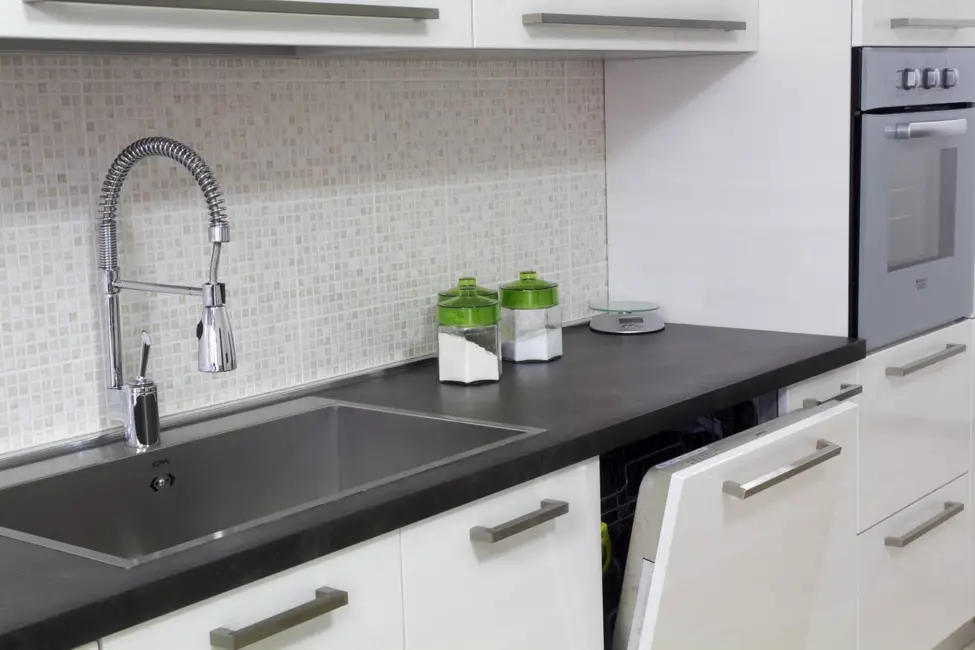 It's officially that time of year: the festive season has ended, family and friends have gone, and your home looks likes a war zone. If your house is anything like ours, the kitchen seems to have sustained the bulk of the collateral damage. The worst part of the whole situation? The holidays have left a major dent in your wallet. But now is not the time for despair, because there are many easy and affordable ways to upgrade your kitchen.
Easy fixes
When remodeling your kitchen in true fixer-upper style isn't always financially possible, there are a few simple tricks you can use to make the most of your kitchen space.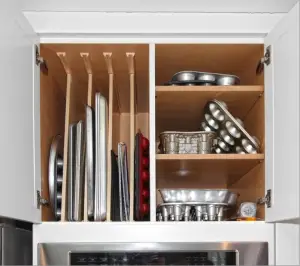 One of the easiest, and cleverest, ways to make your kitchen look like new is to reorganize your drawer, cupboard, and counter space. You'll be amazed at what a little bit of decluttering and stacking can do. The best part? It costs you nothing.
Once you've organized your drawers, take your decluttering to the next level by tidying away small appliances and thoroughly cleaning work and storage surfaces.
Update your kitchen's tired walls with inexpensive but bold modern art prints or family photos. Just choose your favorite, add a frame, and hang on the wall for an instant lift.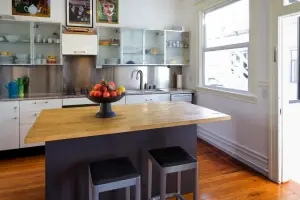 Next, stage your kitchen with a fresh cut bouquet of flowers, a bowl of fruit, or some homemade cakes or cookies and you're all set.
Cosmetic changes
For kitchens that need more than a basic face lift, here are a few money saving projects that won't cost an arm and a leg but will make your kitchen look brand-new.
A coat of paint can do wonders for any room in your house, but this is particularly true in the kitchen. Choose a neutral color that will go well with appliances and cupboards, and make sure your paint is of the highest quality so it will last longer.
Give your range a fresh new look with a shiny new oven hood; we particularly love stainless steel at Modernize. If you shop smart, you don't have to spend tons here.
Change out your rusty old faucets and taps with shiny new kitchen fixtures. Bonus points if you choose one with an extendable hose!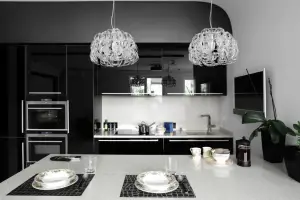 It really is amazing what new lighting can do for a room. Switch out your old, outdated lighting fixtures and install something new and exciting over your worktops and dining table — and while you're at it, make sure to use energy-saving LED bulbs.
If your kitchen cabinets and drawers are looking worse for wear but you can't afford to replace them entirely, just change out the knobs and handles. These can be purchased at any home improvement store, so choose any style you like.
DIY/remodeling projects
Sometimes home improvement projects are about more than simply updating tired fixtures and surfaces. If you want to really get stuck in to your kitchen remodel, choose a DIY project where you can purchase your own materials and save on labor costs.
If you have time and a little bit of cash, you can replace your old cabinet doors with newer models without completely gutting your kitchen. If you don't have the time, try re-staining the existing doors to give them new life.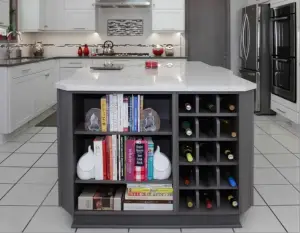 Add a moveable island to larger kitchens to increase worktop and storage space as well as completely change the feel of a room. Either buy one from the Scandinavian superstore of your choice or make your own, if you're itching for a hands-on project.
Give your backsplashes a new lease on life with new adhesive tiles. Much cheaper than their stone, marble, and glass counterparts, adhesive tiles are inexpensive and simple to install. Just make sure you've got your level handy.
Splurges
If for some strange reason you find yourself with a sudden windfall of spending money, your kitchen upgrade would definitely benefit from a few splurges such as new appliances and flooring. While this is not an affordable renovation solution, if you shop around during post holiday sales, you can find reasonable deals on these large but important purchases.
Photo Credits: stock photos