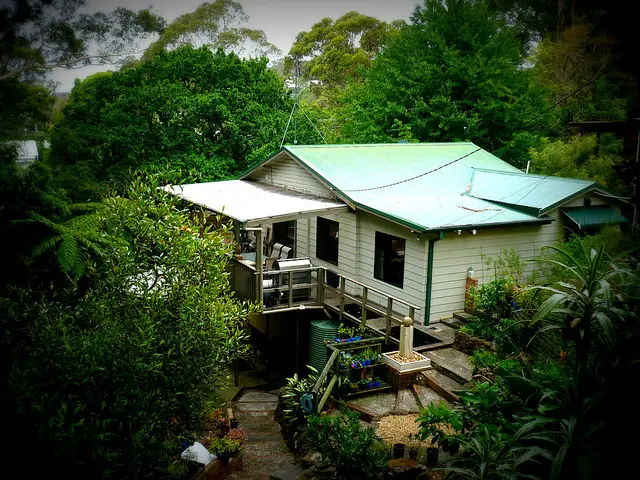 With a tightening of lending regulations and eligibility criteria it can be a challenge to get a mortgage in your own country, so when it comes to financing options to fund the purchase of international real estate, you sometimes have to think outside the box.
Real estate agents are used to seeing a regular flow of international buyers and some are putting down cash while others are looking for finance to help them buy a property.
Here are four potential ways you might be able to fund your international property dreams:
The Conventional Route
It is always worth establishing in the first instance, whether you're able to obtain what can be considered as a traditional loan.
Investors who are building a portfolio of less than ten properties in their own name may well find that they are able to qualify for a traditional loan without any special terms or restrictions being imposed, subject of course to the usual eligibility criteria such as having a sufficient income and a good credit record.
If you're looking to acquire a larger portfolio of investment properties, you may still be able to get the funding you need from a traditional lender, but portfolio loans are more likely to be judged on the asset's performance capability rather than your financial credit standing.
Crowd Funding
Are loans for women hard to get? In a word: yes. Banks and mainstream lending institutions have been criticized in certain circles for a lack of flexibility and imagination when it comes to lending out their money in the wake of the global financial crisis, which seemed to reset attitudes.
Although a certain amount of normality has subsequently returned to the mortgage market, things have moved on and there are now alternative ways of getting finance, such as using crowdfunding — that is, raising small amounts of money from a large number of people, typically via the Internet.
Private Loans
Single Family Rental (SFR) investment properties are the ideal candidate for private loans, and investors looking to build a portfolio for themselves can often find some funding via the private loan route.
These type of loans are often considered suitable for investors who either don't qualify for traditional loans or if you are trying to buy property as a foreign national.
There are a number of sources to explore where private financing may be attainable so it is worth asking your financial adviser or property consultant whether they are able to offer you some leads or introductions.
Using a Self-directed IRA
Depending on your current residential status and country of origin, you may well be able to use funds from your pension or self-directed IRA.
The IRS does not specifically state which type of investments are allowed to be included within your self-directed IRA, but it does state what is excluded, wand real estate is not on that list.
Tax laws are invariably complex wherever you happen to be domiciled so it would be wise to seek professional advice and guidance on the prospect of using funds in your self-direct IRA, but it is an option that may be worth exploring.
If you want to acquire an international property in your portfolio, you have to get a bit creative with the financing options, but there is often no reason why you can't achieve your goal.
About the Author: Chloe Hilton has been working to double the number of investment properties she owns, most recently stepping into the world of international real estate. Chloe enjoys writing about real estate investment; her articles are published on property-oriented, as well as investment and personal finance blogs alike.
Photo Credit: the hummer23