(The following is a sponsored post from Upromise. All opinions expressed below are the author's, based upon personal experience with Upromise.)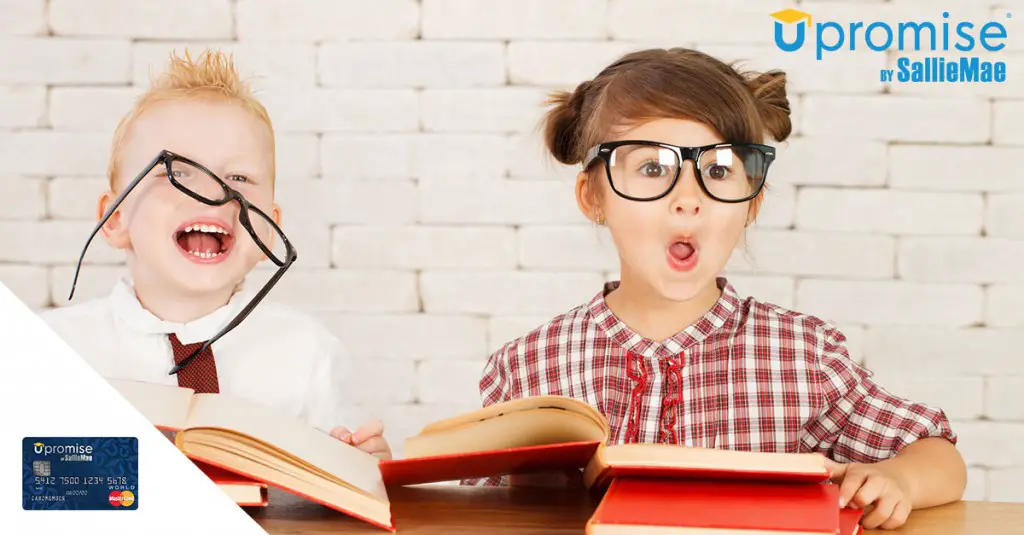 College may not be for everyone — but for many people, college will turn out to be an important and worthwhile investment. The bad news is almost 60% feel overwhelmed about saving for it, according to the recently-released How America Saves for College 2015 report by Sallie Mae and Ipsos.
The good news is there are actually ways to save that badly-needed cash by simply leveraging your credit card through everyday purchases — and one of the best is with the Upromise World MasterCard, which was specifically created to help families save for college.
While some programs offer reward points, Upromise MasterCard members earn real cash back — up to 10% — that can be used to help pay for college. In fact, according to Upromise by Sallie Mae, their members have already earned more than $900 million in cash back for college.
Best of all, it is free to join. Here's how it works:
Shop online via Upromise.com, and earn a percentage in cash back for college on the purchases at more than 850 major online retailers.
Members can also earn cash back for college with Upromise by Sallie Mae by dining out at more than 10,000 partner restaurants or booking travel with major online partners including Travelocity, Hotels.com, and Expedia
Cash earned may be invested in an eligible 529 college savings plan, used to help pay down an eligible student loan, transferred into an FDIC-insured Upromise GoalSaver account, or withdrawn by check
So why should families consider the Upromise MasterCard? Well … here are just a few reasons:
Earn up to 10% cash back. Yes, 10%!
You can earn 5% back when you shop through Upromise.com, and an additional 5% from using the Upromise MasterCard. You can also earn 2% cash back for in-store shopping at major department stores and at movie theaters — and all other purchases with the card are eligible for 1% cash back. You can check out all Upromise retailers by clicking here.
Build college savings.
The rewards rate makes saving for college feel more like a sprint than a marathon. (Well, almost!)
No annual fees, no cash back limits, and no expirations.
Unlike other credit cards that offer points that expire or you may simply never redeem, the Upromise MasterCard means unlimited cash back without any expirations or annual fees. That's right — none.
Enjoy great perks.
For example, you'll get free access to your FICO Credit Score to help you keep track of your credit. You'll also get $0 fraud liability on unauthorized transactions, for added peace of mind.
Earn even more through special promotions.
Upromise partners with major retailers to offer special promotions that offer additional cash back opportunities at major online retailers — that can mean cash back savings of up to 15%!
So there you have it. The bottom line is this: Whether your goal is saving for a child's college education, paying for it now, or repaying student loans, the Upromise MasterCard is perfect for anyone looking to jump-start savings in 2016 — and that means more cash for you to help reach your savings goals.
It doesn't get much better than that, folks!
Photo Credit: Upromise