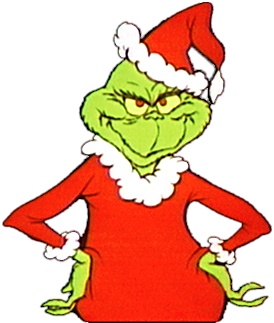 With all the fun and excitement the holidays bring, the last thing you want on your mind is if somebody is robbing you blind out in cyberspace. Protect yourself and your purchases this year — specifically when shopping online — with these helpful tips on how to fortify your financial information during the holiday shopping hustle.
Use Pre-Paid Cards for Online Purchases
Instead of potentially compromising your own credit cards — personally, I'm tired of getting a new card in the mail every six months because of a security breach — consider making purchases with pre-paid cards that you can load up with cash in advance.
"Using pre-paid credit cards that are not linked to your bank account or credit history can stop thieves from accessing and using your financial information if the site you shop on ends up being hacked," says Shaun Murphy, CEO of SNDR, a new app that emphasizes privacy between users.
Complete Transactions With One-Time Credit Card Number Generators
If you're worried about Internet thieves getting a hold of your credit card numbers and wiping you out when you're not looking, head them off at the pass by disguising your real credit card numbers with dummy digits via one-time credit card number generators that you can use for single purchases.
Robert Stewart — COO of Sonavation, a leader in biometric technology and data security — recommends this technological tactic as an extra layer of protection.
"There are a ton of online resources that will allow users to enter in their credit information and will generate a one-time use credit card number that will allow consumers to make an online purchase without having to give up the true identity of their card," he explains. "This means that even if a cyber criminal takes this disposable card number, they will be unable to make any additional purchases."
Turn on Two-Factor Authentication on Your Computer
Turning on two-factor authentication can give consumers a leg up in protecting their financial info during the holidays and beyond. TeleSign has a website called TurnOn2FA.com; it is a guide for turning on two-factor authentication (2FA), which is an additional layer of security that prevents hackers from accessing accounts even if they know your password. The process only takes a few minutes and can save you a lot of stress by preventing a stolen-identify situation.
Resist the Urge to Click on Pop-Up Deals
We're all down to score super savings when shopping for gifts online, and those pop-up ads offering deep discounts can be enticing. But there's a chance that you could click on third-party ads that contain device-infecting malware. "If a banner ad pops up with a great deal, don't let your excitement get the better of you," Stewart warns. "Even links to products on Amazon can be filled with some nasty viruses that will steal your personal info. Make sure you do your own search for the product to ensure you're reaching the actual point of purchase and not some cleverly disguised trap from thieves looking to clone your card or steal your identity."
Scour Your Monthly Statement for Suspicious Activity
Make sure you're taking an in-depth look into the transactions on your monthly statements. Better yet, if you access your credit accounts online, log in periodically to make sure all the activity is yours so you're not surprised — and seriously in the hole — when the paper statement arrives a month later. "While it seems to go without saying, many people forget to monitor the activity on their various accounts," says Stewart. "You can only protect yourself if you keep a close eye for any suspicious transactions and report them as soon as possible."
Cash Is Still the Safest Way to Shop
While there's plenty to be wary of when shopping online, using credit cards when shopping in person isn't 100% safe either, as someone could easily snap a photo of your credit card with their smartphone. In that case, cash is still king — and you don't have to worry about anybody walking away with your identity when you fork it over. "While it may not make for the fastest exchange between you and the cashier, cash is still the safest way to make an in-person purchase," according to Stewart. With no link to your financial information, unscrupulous characters will have nothing to steal."
Photo Credit: Theodor Geisel