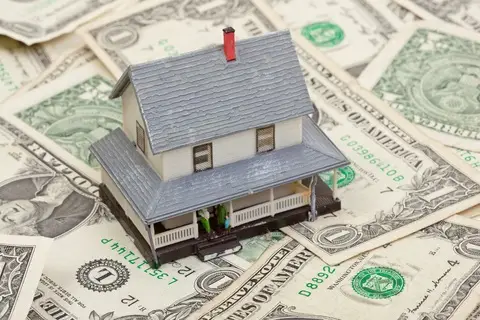 We live in a data-driven society, one in which the fate of entire companies hangs on not just who can access the most information, but who can make the best use of it?
When it comes to real estate investing, there are a number of software applications and tools designed to supply modern investors with the advantages they are looking for. Such tools can provide access to a lot of data in a compact format, help investors form a general impression of a property, or deliver the kind of minute detail investors need to figure out the value of a deal without question. Here's a list of just a few of those tools and their amazing features:
Google Street View
If a picture is worth a thousand words, then Google Street View is worth ten thousand or more. Google puts at your fingertips the ability to virtually walk through any neighbourhood. When money, family, and time all limit your travel, it's still possible to get an accurate first-hand look at almost any neighborhood in the world. You can determine how far a property is from major attractions, what traffic is like, and what type of properties lurk nearby. Even if you visit a location in person, Google Maps can give you an overview that will identify things that were outside of your vision on the ground. It's an indispensable tool for forming a gestalt about any property.
Around Me
This smartphone app is a favorite of The Telegraph. It gives investors an idea of all of the important things that surround a property you are interested in. From hospitals to gasoline stations to restaurant listings and even hotels, Around Me gives you a perfect snapshot of any neighborhood and a quick way to size up its amenities. Like Google Street View, Around Me is a nice tool for getting a big-picture idea of what a location offers.
Zoopla
When it comes to residential property, Zoopla offers the kind of fine detail that Google Street View cannot. Zoopla provides customers with access to information like area trends, statistics, value estimates, and recent sales prices. The site also touts an automated valuation model, which uses algorithms to estimate the price of any property in the UK. Zoopla recently added a free-line tool, called SmartMaps, which allows users to search for specific property features within an area that they define by drawing on an electronic map. Use the SmartMaps to pinpoint everything from crime rates to whether or not a property is within walking distance of the sea.
BMT Tax Calc
Taxes can sometimes make the difference between a successful deal and one that goes belly up in short order. BMT Tax Calc allows users to input a variety of data, such as the age of the property and its condition, and then spits out a schedule of tax rates based on minimum and maximum allowances. While BMT's app doesn't cover all of the many nuances of tax law, it's accurate enough to give you a solid idea of the tax breaks you may enjoy on a given property. When you're in a pinch, this tool can save your from a bad decision made in haste.
Evernote
Real estate agents, investors, and data-fanatics the world over rave about the ability of Evernote to act as a peripheral brain. While this app won't help you crunch numbers or discover data, it will allow you to record your impressions, thoughts, and questions about a given property. It keeps files tidy and organized, allowing you to quickly find what you need to job your memory about any property.
Sunseeker
Whether you just want a suntan or are looking to go solar for your energy solutions, Sunseeker can give you an easy way to figure out which way a property faces and where the sun will hit a certain times of day and at different times of year. Use it to define your perfect property, whether that means growing your own vegetables or drying clothes with the power of mother nature.
Closing Thoughts …
These apps great additions to any real estate investors repertoire. They are, however, no substitute for old-fashioned walking tours. You can use the apps summarized here to help you narrow down your search and augment traditional tools — but don't let them replace the tried and true standbys that have served so many real estate agents so well.
***
About the Author: Erin Sanderson has been working for a large residential house builder and has a good understanding of how to develop and invest successfully. He likes to share his insights online and writes frequently for a number of property-related websites.
Photo Credit: turkeychik