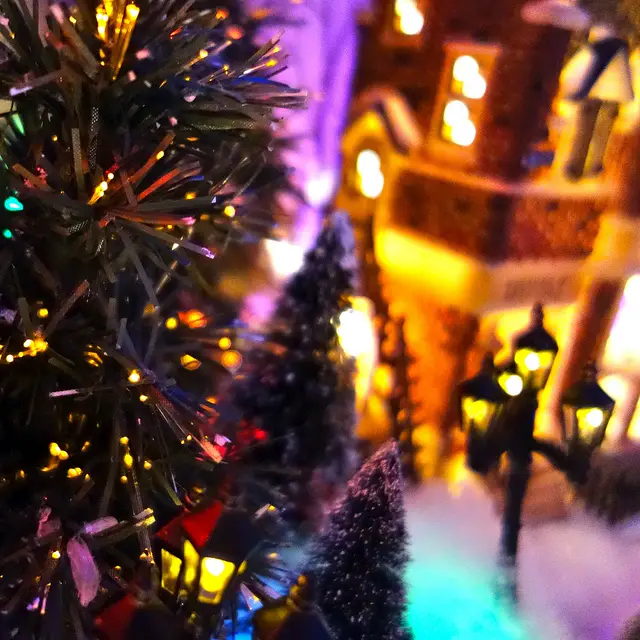 It's easy to go overboard during the holidays. Parties, travel, decorations, and gifts can put a sizable dent in your budget if you're not careful. This year, just say ho-ho-NO to holiday debt and stay ahead of your expenses with these tips on how to better manage your money so you can have a merrier season.
Make a List of Holiday Expenses
Just like Santa Claus, you should be making a list and checking it twice to plan out your expenses in advance of the holidays. According to Consumer finance expert Kevin Gallegos, your expense list should include each gift recipient as well as the costs for:
gifts
cards and postage
decorations
entertainment, including food and drink
special garments
child care
related travel expenses
"And don't forget to account for year-end tips for newspaper carriers, babysitters, housecleaners, doormen, hairdressers and other service providers," he says.
Coupon Sherpa's Kendal Perez seconds Gallegos' suggestions.
"Even though it's painful, the best way to determine how much you 'need' to spend this season is to review how much you spent last year. Then look for ways to trim your expenses and create a more realistic and well-rounded budget before the season officially starts."
Create a Budget
Once you have your holiday expenses mapped out, it's time to crunch the numbers.
"The number one way to manage and control your money is to create and use a holiday budget," Gallegos says. "Keep it simple. Use one of the many free apps or online budgeting software programs, a spreadsheet or pencil and paper."
Personally, I prefer a good old spreadsheet so I can spend more time with the numbers. Psychologically, the more time I spend inputting receipts and looking at disappearing cash, the less likely I am to abuse my money.
Pay Yourself First
Before you start shopping it's important that you have all your regular expenses covered.
"The first person you should be putting on your payroll? Yourself," says Christopher McGill, president and CEO of East River Bank in Philadelphia. "The easiest way to save is to set a designated amount of money from every pay period aside for savings and investment. A good goal to shoot for is 6%. Do this before you pay any other bills, and make it a priority."
Spread Your Expenses
A really great way to prevent the holidays from sneaking up on you is by shopping outside of the season. I picked up a cool pair of roller skates for my nephew at 80%-off this summer that I'll give to him for Christmas.
"Gift-wise, retailers will start offering deep discounts much earlier than Black Friday, so have your gift list ready to pounce on deals whenever they're advertised," advises Perez. "And if you're hosting holiday dinners you can stock up on pantry staples like potatoes, onions and canned goods when they go on sale. That way you won't be scrambling for the last few morsels of inventory or fighting the crowds for coveted menu items."
Divvy Up Unexpected Income
If you're one of the lucky ones, perhaps you have extra cash coming your way around the holidays.
McGill offers a strategy on how to handle mini-windfalls.
"While that 50-inch flat screen might seem like a good idea now, you should stick to the Rule of Thirds: Take one-third and invest it or put it directly into your savings, take another third and put it towards a past debt, then take the final third and treat yourself."
Keep Your Credit Card in Check
You may be tempted to use your credit cards around the holidays — after all, the perks and points can beneficial — but you have to stay committed to paying off the balance as soon as you receive the bill.
"Don't buy more than you can pay off in full every month. Period," Gallegos advises. "That may result in a leaner, more frugal holiday, but less credit card debt — and a clearer conscience — in the New Year."
Credit coach Jeanne Kelly also chimes in with an important credit card tip that many people fall prey to around the holidays — especially if you have even bigger purchases ahead.
"My biggest tip for people during the holidays is to be careful not to fall for the discount for opening a new credit card at the cashier," she says. "Some people know they want to purchase a house in the New Year, but the new account hitting the credit report and the new inquiry can dip the credit score and cost them a lot on an interest rate for a new home loan."
Stretch Your Holiday Budget
Gallegos provides a few tips to make the most of your holiday spending money.
Plan shopping trips; map out which stores to visit in what order, and what to shop for at each.
Shop with cash or a debit card. Studies have found that people spend 15-20% more on purchases paid with a credit card.
Check credit card statements for rewards points. Then visit the rewards web site to convert rewards into gifts, cash or gift cards.
Consider group gifts. Coaches, managers and sometimes, family members, can be ideal recipients.
Perez adds that gift cards also can help you stretch your holiday budget when you purchase them for less than face value.
"Whether you stock up at warehouse club stores or use websites like Gift Card Granny, using discount gift cards as currency is a sneaky way to save and deepen your discounts when you shop the sales," she says.
Fortify Your Smartphone
An important holiday savings no-brainer nowadays are all those money-minded apps for your smartphone.
"Your smartphone can be incredibly helpful in keeping you on budget during the holidays," Perez says. "Gift list apps keep desired items and budgets at your fingertips (try Santa's Bag), price-comparison apps will ensure you get the best deal in town (RedLaser, ShopSavvy), and coupon apps, like Coupon Sherpa, will help you knock down the price of gifts."
Avoid Shipping Fees
Shipping fees are the most annoying part of online shopping — hands down. Every penny counts, and there's no need to pay the post office when free shipping opportunities abound.
"Most retailers will offer free shipping of some kind during the holiday season, with the highest concentration of stores waving all minimum order requirements on Friday, Dec. 18, which is the date of this year's Free Shipping Day," Perez says. She also suggests checking deal sites and signing up for e-newsletters so you'll know when your favorite store is waiving delivery fees.
Photo Credit: kevin dooley