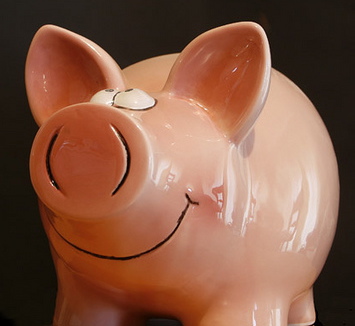 You might be one of many people who is getting tired of increasing and tricky bank fees. Perhaps you're at the point where you're even looking at switching to a "new" way of banking that's different from the typical big-name bank you've used for years. The good news is that there are plenty of options available to make that switch.
Here are some of the best alternatives to traditional banking:
Online banking
Companies such as Charles Schwab, Ally and Capital One 360 allow you to open a bank account online. That's different from "old school" banking because the companies save money in rent, paperwork and other costs associated with running a bank at a fixed location. As a result, they can pass the savings on to you, the depositor.
Since this is the 21st century, you probably won't need to worry about dealing with a lengthy learning curve if you opt to open an online bank account. You're likely already accustomed to online banking with your current bank, and the online-only institutions go out of their way to design a user interface that's easy to navigate.
If you're someone who prefers "in person" interactions, then you're not going to find much solace with online banking. It's strictly a technical experience. If you're someone who does most of your banking online already, you'll find the experience to be a relatively easy transition, and you'll also save money with the new service.
Prepaid Cards
A prepaid card is great way to budget your money and depart from traditional banking inconveniences. These cards function like a credit card, but you're limited to the amount that you put onto it.
A leader in this space is Green Dot. You can get a prepaid Visa or MasterCard from that company, and you can use your prepaid card anywhere Visa or MasterCard are accepted.
If you like to save money while shopping at a discount retailer with a prepaid credit card, consider using Bluebird. That's a prepaid credit card which is offered as a result of a joint venture between American Express and Walmart.
High-Interest Prepaid Cards
When you read the phrase "high-interest prepaid cards," you might have thought it meant a credit card with a high interest rate. However, the name refers to interest that's paid to you.
A high-interest prepaid card is a card that's tied to a savings account. You get interest on the savings account, and when you use the card, money is deducted from that account.
For example, Mango offers a prepaid high-interest MasterCard. The money that's used for the card is tied to a savings account that typically provides an interest rate better than your local bank.
Keep in mind that for some high-interest credit cards, you'll be required to set up a monthly direct deposit to qualify for the high interest rate. Also, there are often fees for usage — but they can be waived under certain conditions.
A Mobile Bank Account
Almost everything is mobile these days, so why not make your bank account mobile, too? Security is becoming less of an issue these days anyways (or do people just prefer convenience over security now?) but it's still important to be aware of these concerns.
As the name implies, a mobile bank account is designed to be used entirely on your mobile device.
GoBank is a checking account service offered by Walmart. The service offers low fees and paperless checking, but they will send you paper checks if you really want them. In addition, the company gives you the ability to text — yes, text — people money via Facebook or standard text messaging.
GoBank does offer direct deposit, which is convenient for payroll. However, if you want to physically deposit money, you'll have to visit a Walmart. That can be a big inconvenience if you don't live near a Walmart.
If you're finding that your traditional bank is giving you sub-par customer service, it might be time to make a switch to a banking option that isn't so traditional. To that end, consider using a banking alternative that can save you money in fees, give you a more pleasant experience as a consumer and possibly offer you some additional cash with a higher interest rate.
Photo Credit: Alan Cleaver