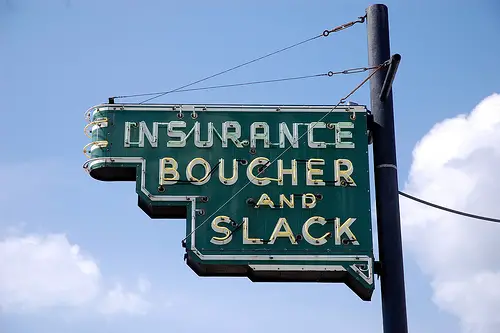 Life insurance can help protect the lifestyle you have built for you and your family. The benefits afforded by life insurance go much farther than replacing income, although a policy can certainly provide a beneficiary like a spouse with income replacement if something happens to you. Read on to learn more about several ways that life insurance can protect everything you have worked so hard to build.
Lifestyle
No matter how long you've been working or raising your family, you've put a lot of time and effort into every area of your life. If something were to happen to you, it could be devastating for your family's lifestyle. If there is a mortgage on your home, your spouse or loved ones may struggle to make payments in the aftermath of your passing. This could force a dramatic shift in lifestyle for your family. No one wants to think about their loved ones struggling. Using term life insurance, you could have the financial protection afforded by a policy. This gives your family the opportunity to stay in their current location without any more disruptions making the grieving process more difficult.
Estate Planning
If you've amassed a high net worth, life insurance can be critical for protecting your assets. Sit down with your estate planning attorney to discuss how taxes would influence your estate. You might find out that even with careful planning, a large portion of your estate could be subject to taxes, leaving your loved ones with less than what you planned. Life insurance can help to close this gap. Even if you already have asset protection tools in place, it's worth a conversation with your estate planning attorney and an insurance specialist to discuss the benefits of purchasing a life insurance policy.
Key Employee or Key Person Coverage
When you own a business, you have responsibilities as a company owner and as an individual. While you might carry individual life insurance on yourself, you should also factor in how the potential loss of a valued employee would influence the business. For someone who's critical to the operations of your company, your business might suffer in the short term after his or her death. It would also take time and resources for you to identify an appropriate replacement for the lost employee.
Key person insurance gives you the peace of mind that you have resources within your reach in the event of an unfortunate incident. It also indicates that your employees are a valuable asset to your company. If you want to protect your business in the event that a vital employee passes away, key person insurance helps you to do this.
As you can see, there are many benefits afforded by various types of life insurance policies. Set up an appointment with an insurance specialist or start getting quotes today so that you can cover all of your bases in protecting both your individual needs and those of your business.
Photo Credit: Steve Snodgrass