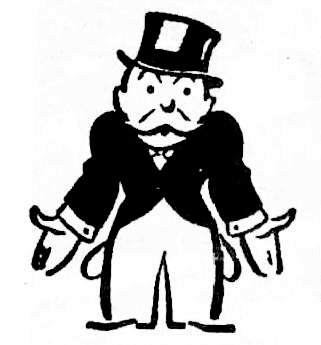 No, you're not going crazy, folks. In today's world, nothing is as it seems anymore. Down is up. Bad is good. Black is white. And the money in your wallet — as well as the stuff making up your bank and retirement accounts — is nothing but an empty promise.
That's right; the current worldwide monetary system is a debt-based system which perverts the entire concept of money. Why? Because in a debt-based system, "money" is created from debt, instead of productive work. As a result, it's just an IOU!
So, how perverse is our debt-based monetary system? Well, let's go down the rabbit hole and take a closer look at what happens when "money" is an IOU instead of something tangible like gold and silver — or even currency backed by gold and silver:
If you loan somebody $100 in Federal Reserve Notes (e.g., a $100 bill), you get to put that loan down on your books as an asset. On the other hand, if you deposit the same $100 in Federal Reserve Notes at a bank, Hey! You need to be an Insider to view therest of this article! If you'd like to join, please click "Insider Membership" at the top of my blog page.
Photo Credit: stock photo