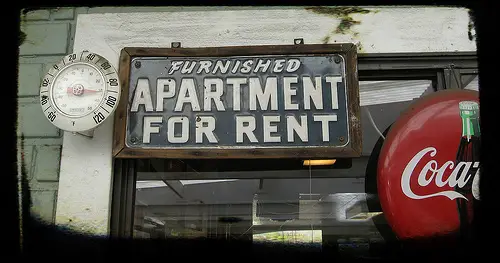 If you've been considering making extra money renting out a property you own, you've no doubt already discovered how much stress and planning is involved with being a landlord. As you start to think about whether or not renting out properties is right for you, think about some of these tips for earning a living by renting out your extra space.
Be sure you're up to the task. There's no doubt about it, being a property manager is extremely tiring. No matter how good your policies and systems are, there will still be lots of annoyances and stressors involved with your job. So before you take another step towards renting out your property, you need to really make sure that the return on your financial investment is truly worth all of the time, energy, and expense that goes into it.
Have a system in place for absolutely everything. Whether it's a policy for late rent or handling violations of your property rules, take the time to consider every possibility you can imagine and how you will handle it — then make sure you stick to it. It can be hard to enforce your no-dog policy when you have an otherwise good renter who breaks the rules with an adorable puppy, but do so you must! Above all, be sure to insure your property — and encourage your tenants to get renter's insurance too.
Don't be the landlord. In all situations, refer to yourself to your renters as the property manager. This will take the sting out of any bad news you have to break, or if someone asks you a question and you feel like you need some time to consider it, saying you have to check with the owner will be a good way to get some extra time to plan and consider.
Take stock of the place and decide how you'll use it.You'll be able to attract the quality of renters that you want by making sure you can truly offer competitive rents for the area. When deciding on tenants, be sure to have a decent screening system in place, especially if your property is more expensive. Check every applicant's credit, and run background checks on them too. Ask them to provide details of their monthly income and employer phone numbers. It's also a good idea to get the names and numbers of their previous landlords to make sure that they're good tenants.
Decide if you'll offer a furnished space. Depending on your area and on the specific needs of the people who are likely to be living in your units, you'll want to make different calls. For example, short term leases might be more suitable to furnishing than long-term leasing units. Consider how much you think you can charge extra for a furnished apartment, and then try to find some good resources for low-cost furniture to get your best return on investment.
Figure out the best ways to advertise. Depending on the demographic you are catering to, you will have different options in advertising that will be most effective. For example, if you are catering to an older market, you will probably want to combine print with web advertising, with a slight emphasis on print. If you are advertising to a young and trendy demographic, make sure you are active on all of the most popular rental assistance websites and apps.
Be professional. Make sure your rentals and your building look professional, even if you are just renting a room out of your home. Go to a site like eSigns to order a professional looking, but inexpensive rental sign for the yard while you are looking for a renter, and make sure to keep your space looking really nice and tidy, even when you aren't actively talking to someone about potentially renting. Be ready for last-minute drop-ins at all times. Keep the yard and front foyer area looking nice by having a table with business cards, brochures, etc.
There's no doubt that you need to invest a certain amount of time, money, and energy when trying to turn a significant profit from renting out even just a single room in your home. Make sure you are really getting the most for your money by planning ways to cater specifically to your target demographic and by figuring out exactly what you want out of a renting relationship.
Photo Credit: turkeychik