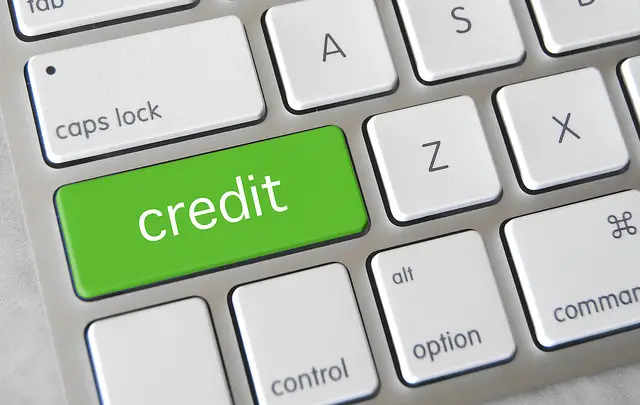 Your creditworthiness is a representation of how well you manage your finances. It's essentially the first impression for everything from buying a home to getting decent rates on your car insurance. So if you're irresponsibly handling your credit, this can reflect negatively on you, making getting through life's various milestones a bit more challenging.
No One is Perfect
It goes without saying that many of us fall short sometimes; and there are plenty of reasons that people damage their credit and fall into debt. While getting back on track is possible, the damage you do to your credit along the way will typically stick with you for between seven and ten years — which is why it makes senseto learn how to responsibly use your credit as soon as possible. Here are five suggestions:
1. Create a Personal or Household Budget
One of the biggest reasons that people fall into debt and damage their credit is because they're living way beyond their means. While tracking your expenses and creating a budget might seem more like a chore than a convenience, it could be the one thing that keeps your credit history positive. When you're able to see exactly how much income you make verses the recurring debts you have, you know what you're able to spend and what will have to wait. This prevents you from having to "rob Peter to pay Paul."
2. Spend Responsibly
Impulsive shopping will get you into more debt than you may realize. Buying things because you either want them really badly or think you need them when you don't necessarily have the funds for it cause you to do outlandish things. This is how individuals end up charging unnecessary expenses to their credit cards then take months (or years) to pay off the credit card balance. Having a budget will essentially give you a clear understanding of what you have to spend, and spending responsibly will prevent you from falling into a cycle of debt.
3. Borrow Responsibly
There's nothing wrong with needing a helping hand from time to time financially. Maybe you want to purchase something that's a necessity but you just don't have the cash to pay it upfront. If so, it's imperative that you borrow only what you can afford. Otherwise, the interest adds up, late fees get tacked on, and if you don't pay in time, your account is sent to collection.
4. Don't Open Credit Accounts Impulsively
Impulsively opening credit accounts can often backfire. If you believe a credit account is necessary, be responsible and make an informed decision. The best way to effectively make an informed decision is to review the pros and cons of a particular offer.
For example, if you were interested in opening an account with Walmart, you might look at a a full review from a reputable source. As Natalie Cooper points out in BankingSense's Walmart card review, "If you pay your bills on time and happen to shop at Walmart often, then the benefits outweigh the few cons." Essentially, having a full understanding of how a particular offer can benefit you is best when trying to manage your credit properly.
5. Recognize Signs of Debt Issues Early On
No one likes to admit that they're in trouble financially. However, waiting until you're drowning in it only makes things harder on you and your credit. If you're going to handle your credit responsibly, the best thing you can do for yourself is pay attention to signs of financial trouble. When you realize that you're essentially "living beyond your means" you need to stop, reevaluate, and consider your options for getting out of the financial trouble you're in. The sooner you can recognize these signs, the easier it is to correct the problem and maintain healthy credit.
Whether you have poor, fair, or excellent credit, start using these suggestions for effective financial management. Today, your creditworthiness accounts for just about everything, so staying on top of your credit and being responsible are of the utmost importance. Maintaining a budget, spending and borrowing wisely, making informed decisions about opening accounts, and recognizing signs of debt trouble early on will benefit you financially now and in the future.
Photo Credit: GotCredit