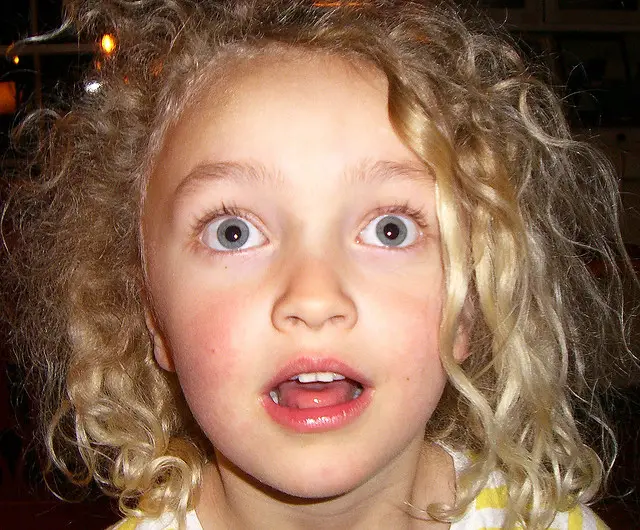 Remember when you were a kid and you just couldn't wait to be an adult? Uh huh — it's a fool's errand, for sure. Because once you got there, the novelty wore off fast, especially when the real world starting chewing you up and spitting you out.
Ah, to be a kid again.
Yet, while facing the real world on your own is a rite of passage that should be observed on an individual level, that doesn't mean you can't guide your spaghetti-faced human tax deductions to success along the way. Your kids have a lot to learn before they venture off on their own. Thus, so they don't come crawling back to your house full-grown, lazy and rude, here are 14 of the more important life lessons you should be imparting on your children
You've only got one shot — make it count.
Instilling Basic Life Skills In and Out of the House
It's incredible the amount of people I know that almost literally can't do anything for themselves. I'm talking basics here, people. Like properly preparing a chicken breast, cleaning a bathtub, mending a hole in a shirt, creating a budget, writing a resume, fixing a broken appliance the list goes on, and none of it is rocket science.
But it all does hark back to one solitary problem: these helpless saps had parents who did everything for them. Alternatively, I'm not saying you need to drop your kids off in the middle of the woods Bear Grylls-style to teach them how to fend for themselves but it is your duty to raise functioning men and women who leave your nest fully prepared to take care of themselves. If only so none of them become my friends and subsequently the butt of my jokes.
Because, really, that tragedy will be on you.
Building Emotional, Physical and Mental Resiliency
As a gay man, I understand very well the complexities of emotional, physical and mental resiliency not only in terms of myself but also how others view the notion. Some kids are raised to be super tough, nothing-can-get-them-down kind of people, while others will break down in tears at the break of a dish. Both of these examples are rather extreme, in my opinion, but I believe there's a middle ground where you can encourage your kids to experience a full range of emotion in a healthy way without fear or guilt and then getting back to normal life in a reasonable amount of time.
Kristin Ludwig, managing director of NUBS (a program that has developed a resiliency-building program), provides seven critical attributes associated with resilience:
Emotional regulation: the ability to keep calm under pressure and express emotions in a way that helps the situation
Impulse control: the ability to stop and choose whether to act on the desire to take action; also the ability to delay gratification and persevere
Causal analysis: the ability to analyze problems and accurately decide what the causes are
Empathy: the ability to understand the feelings and needs of another person
Realistic optimism: the ability to keep a positive outlook without denying reality
Self-efficacy: the belief that one has the ability to solve problems and handle stress; the ability to persevere
Reaching out: the ability to take new opportunities and reach out to others
Letting Them Lose — And Allowing Them to Process the Loss Effectively
I hear it over and over from people these days — especially employers — about these Millennial kids who think they deserve this, that, and the other thing because they've been conditioned to win. This epidemic has become so widespread that there are recreational youth sports leagues that operate on the idea that "everybody's a winner." And to that I say, puh-lease. Not in the real world.
You need to let your kids lose, plain and simple. And when they do, let them have all the feelings that come with losing so can you swoop in and grab that teachable moment by balls.
"One of the best things parents can do for their kids is to allow them to try and fail on their own," says Holly LaBarbera, licensed marriage and family therapist. "From letting your toddler climb at the playground even when they might fall, to letting your teen deal with a difficult teacher on their own, it is important to give them the opportunity to gain confidence so they can overcome setbacks. Many "helicopter parents" anxiously try to manage their children's lives to the point that the kids don't develop any confidence that they can do things on their own. Kids develop resilience and confidence by trying, failing, recovering, and trying again."
Teaching Them to Have Compassion for Others
This is a serious topic for me, and I'm not one to mince words: If you're racist, a bigot, homophobe, make fun of others' disabilities, or just have a general intolerance and dislike for those who are not like you, you're not a good parent. Better yet, your kids deserve the chance to experience this aspect of the world without the influence of your inherent and negative bias. While you may think that you're protecting your child from the social diversity that you abhor, you're not. And, in fact, you could be turning them against you without even realizing it. Because if they grow up smarter and more compassionate than you are despite your attempted indoctrination, they will likely resent and eventually distance themselves from you.
I've seen it happen firsthand.
Thus, before you can teach your kids compassion, you need to have some yourself.
Once it's there, all you have to do is lead by example.
Encouraging Responsible Money Management Skills
There are very few American parents who think it would be totally awesome for their children to live with them forever — because that's absolutely ridiculous and borderline Big Edie/Little Edie insane. If your part of the mentally healthy majority then, it's important to teach and encourage responsible money management and personal finance skills so you don't have to foot the bill for your 35-year-old son who values his poor-paying creative passion over self-sustaining work ethic, the former of which basically just translates to unabashed laziness.
Start your kids young. Provide them an allowance in exchange for chores; open a savings account on their behalf; and make them pay for small things they want, like inexpensive toys and candy. When they're older, offer to match their savings when they want a car and make them get a job to pay for gas and partial insurance. (I mean, no need to be a complete miser about it.)
Oh, and don't forget to tell them about one of life's two certainties — taxes. It will come as less of a blow later in life if they learn about their financial responsibility to United States government early. One of my Facebook friends recently told me that she gives her kids their allowance and then takes out taxes, which I find both hilarious and mean as hell at the same time. But it's all for the best: Mama don't play, and neither does the IRS.
Making Them Responsible for Their Own Behavior
You know what happens when you do some dumb shit in the real world? You go to jail. And you sit there and think about that dumb shit you did long and hard so you're not inclined to ever do it again.
But let's rewind that scenario to the point that your children are taught to avoid bad behavior — and especially criminal activity — altogether by raising them to be accountable for their actions.
"Teaching kids that their actions and their choices are their own responsibility can be quite empowering," LaBarbera says. "Conversely, teaching kids that problems are someone else's fault — blaming teachers for bad grades, other kids for upsetting peer interactions — can be disempowering and lead kids away from learning to take responsibility. Obviously, you want to back your kids up in some situations, but whenever possible, helping them understand and modify their own behaviors will help them lead more responsible, powerful lives.
Let us not forget, either, that the choices they make also come with consequences.
Erin Taylor, a PCI-certified parent coach, suggests that parents should let it ride in this regard so the message of accountability for actions comes across loud and clear.
"Natural consequences are a huge teacher of children," she says. "When kids make bad choices, mistakes, and use poor judgment, it is not for us to shame, blame or guilt them. Instead, we should calmly talk with them about the choices they made and how they could have chosen better. Our job as parents, teachers, and coaches is to walk beside children, hand in hand and help them to navigate the world, not lead them by a string. Childhood is all about making mistakes and learning from them, not figuring out how to do just what our parents want and learn nothing about ourselves in the process."
Imparting Skills of Positive Conflict Management
How do you handle conflict? Does your head pop off after you've screamed at the top of your lungs, or do you talk about what's bothering you in a calm and even tone? Either way, your kids will pick up on how you deal with crisis situations, and they'll emulate that behavior when they're faced with their own problems. But don't beat yourself up too bad about it, because your influence isn't always the deciding factor on how your children behave. Some kids have type-A personalities all their own — far and away from how you expected them to turn out — and it's important for you to recognize and adapt your parenting skills to that behavior.
"While there are many facets to helping prepare teens for the real world, I specifically see a pattern in youth not having mastered conflict management," explains Bethany Raab, a licensed clinical social worker. "I frequently hear stories of youth quitting jobs rather than working out a problem, skipping school to avoid solving conflict with peers, and closing themselves off to difficulties in family relationships. While these strategies may provide short-term benefits, they are not realistic behaviors to adopt in the long-term. It is important that youth learn to soothe or calm themselves when they are angry. Teens also benefit from the ability to identify triggers and needs related to conflict. Additionally, they must master assertive communication skills. Parents play a leading role in their children learning these skills."
For Part 2 of this article, click here.
Photo Credit: gemteck1