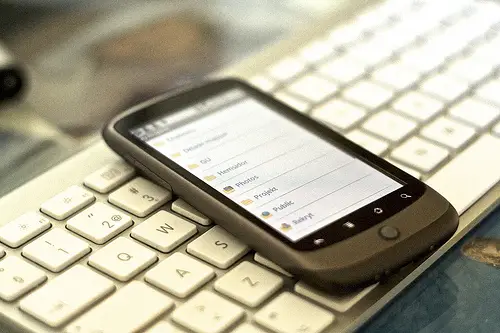 Who doesn't want to make a little extra cash? Of course, we all do!
However, with many people today juggling two to three jobs, worrying about paying off their mortgage or lines of credit, bills, dealing with their daily financial woes and worse, who has the time to worry about making even more money?
Newsflash: Make these apps earn for you!
Today, smartphone apps aren't only about providing quick answers and solutions to your daily needs at your fingertip; they can help you earn cash too. Here are five apps that are helping people earn a little extra money:
This app helps you let go of the old books that have been your favorites. Bookscouter scans the barcodes of the books and compares payouts from more than twenty companies that deal with book buybacks; the app then presents the best offers available. You can then ship those old books to the buyers while they send you your payment after filling out an online form.
With the help of this app, you can sell your old laptop, tablet, or smartphone. Simply check out Cash Your Laptop online, and then select the laptop brand you wish to sell. You create a unique product description for others to view and then, once you sell it, you'll get paid via check or Paypal. Easy!
Believe it or not, you can also earn money by putting a few well-designed ads on your phone's lock screen. It's true. If you're willing to tolerate advertisements on your smartphone, SlideJoy will typically pay between $5 and $15 per month for your trouble. And as an incentive, every time you see an ad you'll get a notification telling you how much money you've earned.
You've probably heard about many companies out there that offer cash just for taking surveys — and i-Say Mobile is an app that's predominantly for those who do exactly that.
If you enjoy "getting physical," you'll be happy to know that you can even make money doing that now. GymPact is an app that helps you tone up while fattening your wallet at the same time. You simply sign up with GymPact, tag a building as a gym, and then set a schedule for your workouts. If you meet your schedule, you get paid; but if you miss, you pay a fine! At the end of each week, the app pays out the winners while the losers are stuck paying what they pledged: usually between $5 and $25.
Yes, there are plenty of ways to save money online. After all, almost everyone is aware that the Internet is full of promo code and deep-discount coupon sites like RetailMeNot and ChameleonJohn. But with the advent of so many new money-making apps for us to take advantage of now too, it begs the question: why would anyone bother to deal with the pain that comes with washing cars to earn a little extra cash — or babysitting the annoying kid next door?
Photo Credit: Johan Larsson