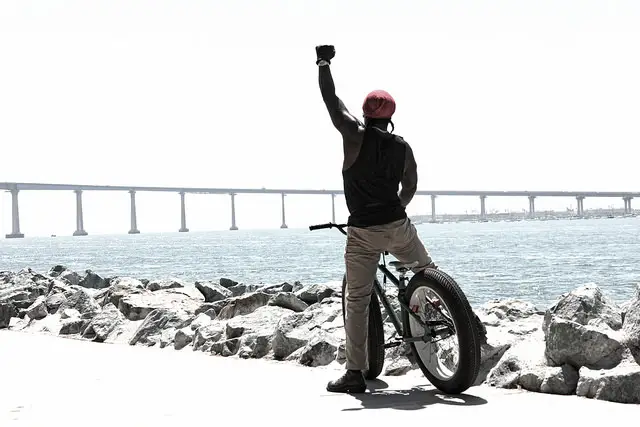 There are ways we can invest in ourselves that don't always require cash; sometimes the best ROI happens when we bet on ourselves by continually trying to be better people emotionally, physically, and mentally.
With that in mind, here are a few suggestions on how to invest in yourself so you can start living a fuller and more satisfying life today:
Seek Knowledge Wherever You Can
"I believe that a great way for people to invest in themselves and their own well-being is through education," says Kristen Martinez, a private-practice psychotherapist at Pacific NorthWell in Seattle. "When we invest in our own education, we're empowering ourselves to make better choices and brighten our futures. Cultivating our minds and strengthening our intellect creates a more stable sense of wellbeing and increases our competence, self-confidence and self-esteem. Yes, it can be challenging to invest in our education — whether through going back to school, or even enrolling in a class just for fun — but the challenging part is usually a battle of wills among ourselves: Can I do it? Am I good enough or smart enough? Am I too old? And when we do conquer that challenge by increasing our educational attainment, the benefits are enormous."
Live a Healthy, Active Lifestyle
There was a time in my life where I had let myself go for the better part of a half-decade by eating too much, drinking too much, and avoiding any form of exercise. And although I managed to keep my career afloat during that struggle, I can confidently say that I could have accomplished many more achievements had a healthy, active lifestyle been a priority. Today, I eat extremely healthy, I'm in the gym five days a week, and I have increased energy and a renewed sense of confidence and self-esteem. What all of that means is that I'm a much happier and more productive privately and professionally.
Identify and Overcome Fears
By nature, fears exist to hold you back or prevent a positive outcome in a given situation.To overcome your fears — however numerous they may be — you need to identify what they are. Perhaps you have a fear of public speaking, saying the wrong thing in a meeting, or not being liked by your coworkers. All of these are valid fears — but it's in your best interest to get to the root of these issues so you can unburden yourself. Oftentimes, it's the fearless people we know that get ahead in life and seem to have a great time living it.
Pursue a Life of Entrepreneurship
Trust me when I tell you that becoming your own boss and starting your own business will be the best decision you ever make, provided that you approach the prospect appropriately. Photographer and entrepreneur Chris Manitius agrees."By starting my own business I regularly see returns on my efforts and watch my income increase," he says. "It gave me the greatest chance for economic prosperity because I'm passionate about what I do and I have the greatest control over my circumstances. Other investment vehicles like stocks are in other people's hands, and real estate is great if you have access to money and know what you're doing, but those are big hurdles."
Accept That You'll Fail
I'm a perfectionist and I desperately want to be the best at everything I do. But I've learned — not without a decent amount of pouting to get there — that that's not always possible. Sometimes I'll fail — and so will you. The important thing is that your try, you learn from the experience, and you pick yourself up to do it all over again.
Treat Yourself
We're all motivated by something to keep us going. Whatever that thing is, treat yourself to it every now and again. By allowing ourselves to enjoy the fruits of our labor with something that makes us smile — my treats include new clothes, travel, and food, in that order — we'll continue to be productive knowing that another reward for our hard work isn't too far off.
Eliminate Toxic Relationships
Relationships that make you feel sad, angry, or terrible about yourself are toxic; eventually, they negatively affect other parts of your life, including your mental, physical, and financial health. The problem, however, lies with the lies we tell ourselves about these relationships, hoping against hope that they'll work out. The key is knowing when to say enough is enough before it starts to drag you down — and that's not always easy.
Treat Others Like You Want to Be Treated
The golden rule still applies: Do unto others as you would have others do unto you. It's not only the best and easiest way to live, but you'll find innumerable benefits and opportunities that arise as a result. Don't sell yourself short.
Photo Credit: Keoni Cabral