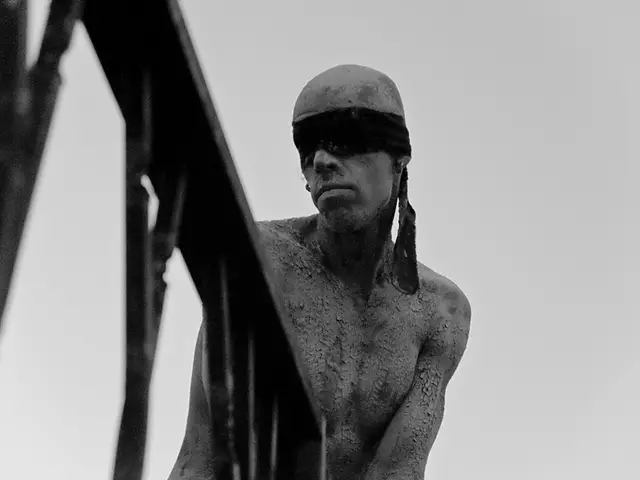 This may come as a shock, but some of the most trusted brands to which you're loyal are selling you things that are designed to break or otherwise become useless after a period of time.
That's right — you're buying duds, and you don't even know it.
There's a name for this shady albeit widespread practice — planned or intentional obsolescence — and it's rampant in retail.
Virtually no product category is exempt, including tools, textiles and technology. And you're probably thinking, why would my favorite brand sell me something thats purposefully intended to have a limited lifespan? For one, simple capitalistic reason: They want to make more money off you, quicker.
Want to know how to spot this gimmick so you can stop gettin' got? Take a look at these five eye-opening ways intentional obsolescence is robbing you blind:
Low Quality Goods Have to Be Replaced More Often
Walmart can offer low, low prices for several reasons. One is because it's a massive buyer that can command big discounts on the materials it needs to manufacture items, and those savings are passed on to the consumer. The other is because it generally focuses on quantity not quality when pushing products off the line at a rapid rate.
Let's use metal flatware as an example. Its going to tarnish and even rust well before you've gotten a reasonable amount of usage out of it because its made from cheap materials. Kitchen tools, too, are another area where the low cost of the item is attractive, but in the long run will cost you more than a more durable, immediately more expensive item because it will have to be replaced sooner. I have experience with Walmart brand flatware and kitchen tools — like their baseline can opener, which retails for about $3. I'm here to tell you that it's in your time and money's best interest to loosen your purse strings and spring for names that have proven their durability instead of the Walmart brand. The latter will break far sooner than the former because the materials used are not high quality.
Pro Tip: Avoid the least expensive item at all cost. Choose something more mid-range, which is made with quality materials and has a reasonable life span.
The Manufacturer Has an Oligopoly
Most of us know what a monopoly is — cornering a market with a good or service — and it's a restricted practice in the United States (although not entirely prohibited). An oligopoly, on the other hand, is a market structure in which few firms dominate. Neither of these setups is ideal for the consumer. Few competitors mean that the retailer can offer whatever quality product it wants — in many cases, the cheapest version — because the buyer has no other option. It's sort of why people always have complaints about their phone, Internet and cable services. Why? Because the service generally doesn't meet customer expectations, and there are limited other options — if any. But wouldn't you know that if you want faster Internet, your local provider can grant you access to it for an increased fee. Funny how that works.
Newer companies and services are providing solutions to this problem, however — think Netflix, Roku, Sling TV, Google Voice — by offering alternative services like content streaming and free calling over the Internet so were not slaves to the big boys who like to think they have us under their proverbial thumbs. As a result, consumers (like me) are cutting the cables in droves.
Pro Tip: Don't let your local service providers call the shots. Take back your tech-depence by researching and choosing the specific services that make the most sense you're your needs and your budget.
Manufacturers Know How Long the Product Will Last — You Don't
One of the sneakier aspects of intentional obsolescence is that you think you're buying a quality product that will last X amount of years, but the retailer knows differently. It's a classic case of pulling the wool over someone's eyes, and that someone is you. In fact, the product is actually designed to have a shorter lifespan than similar products on the market because the retailer wants you to buy more of it more often.
You may be thinking, "I'm not dumb enough to fall for that trap!" Au contraire. You have in the past and you still do today — and it's all because of brand loyalty. Some brands know that you're not going anywhere else to buy certain items, which means that they can offer whatever quality product they want to you so long as it's slapped with the logo you know and trust. It's precisely why Walmart and Target are two of the biggest companies in the world. They're not offering top-level products but rather decent, affordable ones — and in this case, you definitely get what you pay for. Except that's not always a good thing.
Pro Tip: If you're continually replacing a certain item more frequently than you think you should, start questioning the brand. Perhaps it's time to break free from the shackles of brand loyalty and try other suppliers.
Technology Advances Rapidly Date the Product
There's not too much you can do about technological advances, and it's not entirely industry's fault that advancements make certain products obsolete in a short amount of time. Unfortunately, this facet of intentional obsolescence is a product of our times. The burden, though, falls entirely on the consumer. If you want the latest and greatest, you have to pay for it, and in many cases these days it's not long after you purchased the previous model.
Pro Tip: Reevaluate what technologies you need in your life. Is it necessary to have the works, or can you get by with limited access? If the latter is possible, you can shave a good chunk of change off your expenses.
New Versions Pique Your Interest Whether You Need It or Not
Needing something and wanting something are on opposite ends of the intentional obsolescence spectrum.
On one end, producers are making limited lifespan products that you need like that cheap can opener I mentioned earlier. On the other, producers are making products that you want — make that must have —and there's nobody better at this game than Apple.
Anybody with an iPhone 5, which was released in 2012, will tell you that they didn't need an iPhone 5S (2013) or iPhone 6 (2014). Rather, they wanted it, and Apple took that brand loyalty all the way to the bank. You're not alone; I'm just as guilty as you are.
The build-it-and-they-will-come mantra is alive and well within the walls of Apple — and plenty of other companies, tech and otherwise. The upside in this case, however, is that you can rest assured that you're receiving a top-of-the-line product of superior quality. The downside is that the products in the category are pricey, and next year a newer, shinier model will be released (with limited upgrades) that you'll want but not need. Here, though, the cards are on the table — the producer isn't pulling any punches — so it's completely up to you decide if you're going to play into their hands.You will; the numbers don't lie.
Pro Tip: Don't allow yourself to be hypnotized by every new gizmo and gadget that hits the market. If what you already have suits your needs, skip the next gen (or a few gens) until the technology (not the hardware!) makes it worth your while to spend a few Bennies.
Photo Credit: Abode of Chaos
***
Mikey Rox is a personal finance expert whose work has been published by more than 100 outlets across the world, including CNN.com, The Huffington Post, Wise Bread MSN Money, Money Crashers, Avant Credit, and Business Insider, among many others. He splits his time between homes in New York City and the Jersey Shore with his dog Jaxon. Connect with Mikey on Twitter @mikeyrox.