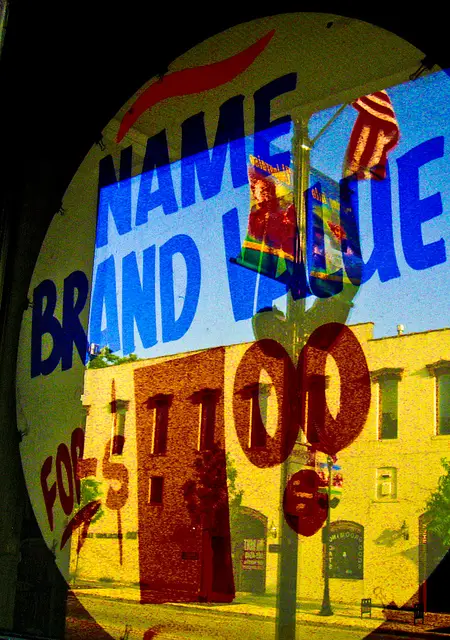 Believe it or not, dollar stores have been around since at least 1955 when Dollar General opened its first one in Springfield, Kentucky.
Granted, a dollar went a lot further back then — equivalent to almost $9 today. Even so, that inflation has done very little to reduce the size of my local dollar store's qualifying inventory; it carries so many products — including a limited selection of fresh produce — that I'm certain I'd get along just fine if it were the only store in town.
So, just how big are those dollar store bargains? Well, to find out, I recently took a little shopping trip and compared the prices of items found at my local dollar store to similar items at the local Walmart, Rite Aid pharmacy, and Albertsons supermarket.
The Best Dollar Store Deals
Razor blades. Any man who uses a traditional razor will tell you that replacement blades are not cheap — and just as my last dollar store survey discovered in 2010 — the comparison didn't result in a close shave this time either. Here's the catch: The dollar store only sold an off-brand. The name-brand blades at Walmart, Rite Aid and Albertsons are about seven times more expensive.
Toilet Paper. On an equivalent per-roll basis, the dollar store rolled over the competition — especially when you consider that runner-up Rite Aid was more than twice as expensive.
Batteries. Don't be fooled by claims that dollar stores sell inferior poor-performing carbon zinc batteries. Mine had plenty of higher-quality alkalines on the shelf. And they were half the cost of those sold by my local grocer, which also happened to be its closest competitor.
Bananas. My local dollar store doesn't sell a lot of produce, but what they had seemed reasonably prices. In fact, their bananas were cheaper than the ones being sold at both Walmart and, most surprisingly, my local grocery store.
Baby Shampoo. The dollar store baby shampoo was almost half the price of similar generic shampoo being sold at Walmart. The disparity was even greater compared to Rite Aid and my local supermarket.
The Worst Dollar Store Deals
Chili powder. The conventional wisdom is that when it comes to price, dollar store spices can't be beat. This survey turns that train of thought upside down — just as it did in 2010 — as Walmart once again had chili powder on sale for less than half the dollar store price. Talk about a spicy deal!
Bottled Water. If you're a bottled water drinker, you're better off buying at Walmart, which was offering it for 12% less than the dollar store.
As you can see, in most cases the dollar store did indeed offer the best deals. Here are the results of all 12 items I surveyed: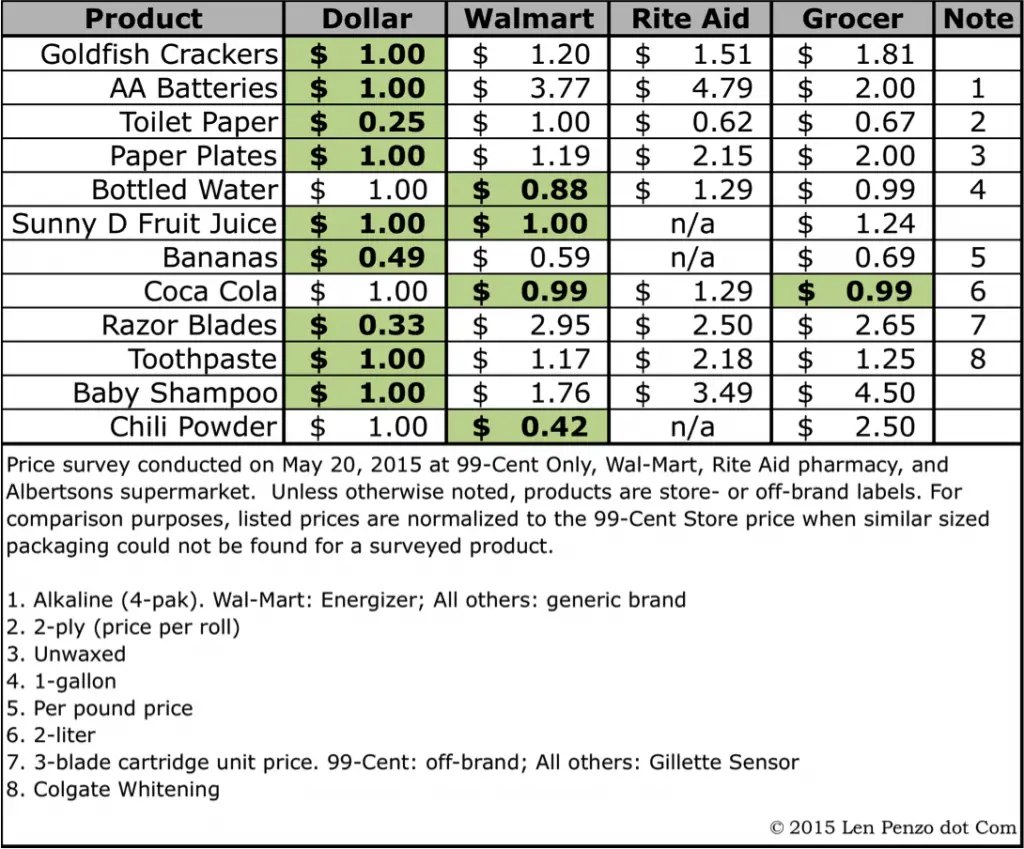 Summing it all up, I'd say the most surprising thing to be learned from my little shopping experiment is that not everything at your local dollar store is a bargain — so you have to be a little bit careful. On the other hand, if you aren't afraid to purchase off-brands, there are lots of really great deals there — especially when it come to razor blades.
Photo Credit: Steve A Johnson