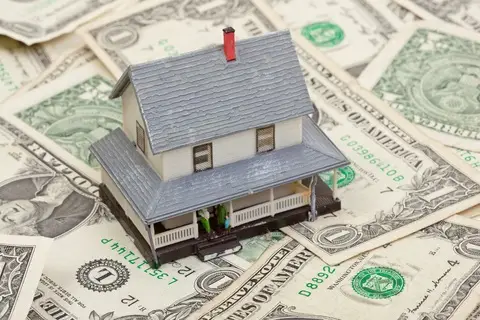 If you haven't already completed your spring cleaning, it can't be far off. But before you start tossing out perfectly good, re-sellable items, take inventory of the goodies you've got and determine the best method of sale.
Might as well recoup some of the cost if you can, right?
To help you categorize your unwanteds and maximize your potential profit, take a look at these six ways to clean out your house for cash this spring.
Post Big Ticket Items on Craigslist
There are several outlets that'll help you unload some of your junk for cash — eBay, Amazon, etc.; we'll tap into those later — but if you've got big-ticket items, Craigslist is where its at. Craigslist is ideal for advertising large furniture, especially, for one particular reason: Locals usually have the means to transport large items from your house to theirs. Can you imagine what it would cost to ship your bedroom set if you auctioned it off on eBay — not to mention the hassle? Get outta here! Eliminate those costs altogether by leaving pickup of the items to the buyer. Also, if you're asked to deliver — not everyone has access to a truck, after all — you have an opportunity to make more money by charging a reasonable delivery fee. No shame in being business about it.
Another perk of Craigslist for big-ticket items — and any other items you choose to list, really — is that you have ample opportunity to field multiple offers. If you're offering something really great, it should only go to the best offer.
America, man — and that's why we love it.
Host a Yard Sale With the Help of Social Media
I host two yard sales a year — one in the fall and one in the spring — and I pull out all the stops. I put up flyers on posts around town, hammer signs into the ground at key intersections, and I place free ads in the local papers. Traditional tactics, for sure — but, in fact, quite amateur. Amateur because there's are numerous ways to use social media to promote your yard sale, like scheduling at event on Facebook; hashtagging it on Twitter and Instagram; letting your neighbors know about it on the Nextdoor app (I cant say too many great things about this; sign up if you haven't already); and adding the event to online yard sale-specific sites, like gsalr.com, which cultivates yard sale listing for an entire area from a search.
I like to add in a little extra incentive to drive traffic by promoting and providing free juice and donuts, and a friend of mine advertises a free box of items to pique people's interest.
List Small and Electronic Items on eBay
eBay is a good place to move small items, especially used electronics in good condition. Whenever I have an old iPhone or iPad I want to sell, I list it on the auction site. I always start at the standard $0.99 and let it ride. You can get an idea of what your item will eventually bring in by searching the same item among the published listings. If you don't think that roundabout fee is acceptable, you can try to unload it on Craigslist but be prepared for a bevy of hagglers and flakes.
Sell Media and Other Products on Amazon
Way back when, I had a huge collection of CDs, DVDs, and books — but no more. I reduced that clutter and turned it into cash by selling these items on Amazon. Amazon makes it easy to list items with a barcode, so long as it's in its system, and it has a book buyback program that expedites the book-selling process. In addition to media, I've sold other goods, like gifts I've received that I didn't want, things I've purchased on impulse and didn't use, and items in good condition for which I no longer had a need. You'll have to compete with other sellers of the same product by adjusting your offer at times, but I think that's the fun part.
Engage in Facebook Buy/Sell/Trade Groups
I didn't know buy/sell/trade groups on Facebook existed until a friend of mine — who's a mother — told me that it's very popular with parents to swap and sell children's clothing. But that's not all it's good for. You can post just about anything in these groups — and I do mean anything; you may shake your head at some of the items people are trying to pawn off — and move inventory quickly and efficiently with purchases from interested buyers in your immediately area.
Sell Old Clothing to Twice or in a Consignment Shop
My one financial vice is that I spend too much money on clothing. Wait, scratch that — my husband thinks I spend too much money on clothing; I'm perfectly content with how much of my money I spend on clothing to look good. The downside to this, however, is that I often have items I don't want to wear anymore, that don't fit properly, or that have gone out of style. Aside from putting these unwanted garments in a large box at my yard sale, I've also sold them in consignment shops.In addition, I've recently discovered Twice, a service that buys your brand-name clothing. Twice only accepts certain brands of clothing (mostly the trendy and higher-end stuff), but they'll pay you much more than the pocket change you'll receive at a yard sale. I've made about $150 so far on clothing that would have otherwise brought in pennies.
Do you have other ways to clean out your house for cash this spring that you'd like to suggest? Let me know in the comments below.
Photo Credit: MarkMoz12