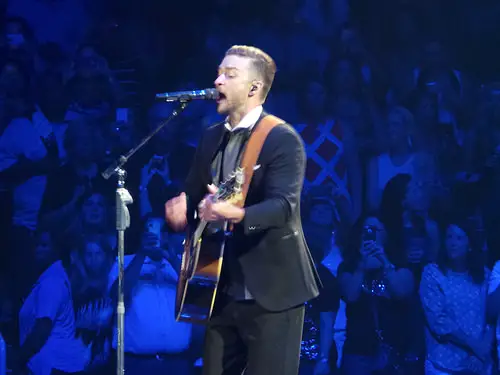 According to St. Louis Bride and Groom magazine, couples spend an average of 5.2% of their wedding budget on music. That seems about right; the Honeybee and I spent $500 for a DJ to set the party ambiance at our wedding reception way back in 1996 — that amounted to 4.6% of our total expenses.
Needless to say, there are a lot of couples out there who have to really pinch pennies when planning their big day — but what if you're the type who plans on having one of those big fat expensive weddings? After all, if you're going to create a truly memorable night, then you may as well go all the way and hire your favorite band, right?
With that in mind, I'm sure all of you big spenders out there will be happy to know that Wedding Paper Divas recently collected the starting booking rates for more than 100 popular bands that you can actually hire for the post-wedding soiree.
Of course, as you might expect, every band has its price — and some are much more expensive than others. Yes, musical acts such as U2, Bon Jovi, Justin Timberlake, and the Dave Matthews Band will set you back at least a cool million, but you may also be pleasantly surprised to learn that some superstars will play for much less. For example, Usher and Miranda Lambert's reported booking rate starts at "just" $200,000, while Kelly Clarkson and Bruno Mars charge only slightly more: $225,000 and $300,000, respectively.
Then again, if that's out of your price range, you can hire Ed Shereen for $125,000 or Snow Patrol for $50,000. And if that's still too expensive, you can always hire somebody like Vanilla Ice for $25,000.
Or not.
Anyway, here's the list. Happy shopping!
Oh … and if you do end up hiring one of these bands to play on your wedding day, please … send me an invitation!
Photo Credit: Jax15; Infographic: Wedding Paper Divas