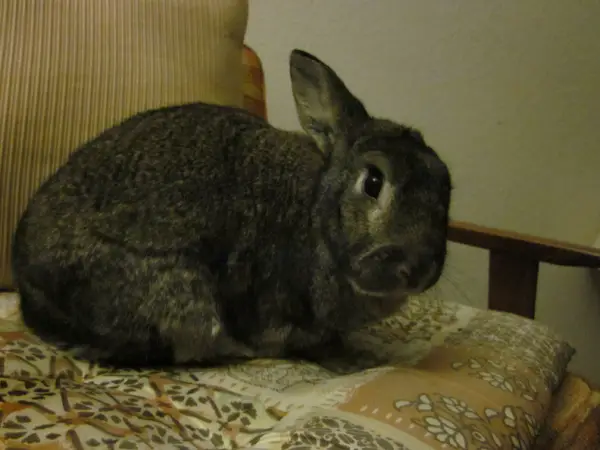 It's time to sit back, relax and enjoy a little joe…
Welcome to another rousing edition of Black Coffee, your off-beat weekly round-up of what's been going on in the world of money and personal finance. Here's what caught my attention over the past week…
This little blog rebuilding episode has left me utterly exhausted. But it's a good kind of tired.
I have been working to restore my blog since Wednesday afternoon, and in the process I've learned quite a bit about the yucky back-end portion of blogging. In fact , I've learned more than I really wanted to know about 301 redirects, php coding, htaccess, and the joys of exporting and reimporting blog files.
I've also learned the importance of having proper back-ups and squashing database bugs as soon as they are first spotted.
So how is the blog restoration project coming along? Well, as you can see (I hope), I have things almost back to normal here. There are a few minor nits and administrative details that still need to be worked out, but for the most part everything is back up and looking very close to the way things were before the wheels fell off this site on Wednesday afternoon. (sigh)
By the way, if you happen to notice anything not working, please drop me an email. It's hard to catch every little error, and I appreciate the help.
Blogs I've Been Following This Week
Sorry folks. I didn't get a chance to visit any personal finance blogs this week. I did, however, visit a lot of   Internet help forums full of folks a lot smarter than me — some of whom apparently love to serve up big steaming piles of humble pie when the opportunity presents itself.
Warrior Forum – Meta Refresh. Can WordPress Do That? On this particular thread, expert Istvan Horvath admonished: "That's always the problem… You guys think you know (everything), you think you know the technical how-to, which in 99% of the cases is not true." Heh. I hate to break this to you, Istvan, but I already knew that.
Canadian Finance Blog – The Economy of Doubt. I wanted to thank Tom, who is the proprietor of the Canadian Finance Blog, for providing me with a lot of help and suggestions over the past few days. It's the middle of hockey playoff season right now, so I know it took a lot to drag Tom away from the television this week to help me out. Needless to say I'll be buying his beers when we meet at the Personal Finance Blogger Conference in Chicago this fall.   Thanks, buddy!
And Here's Some Other Posts You Might Enjoy…
The Onion – Hey, You Got Something to Eat?.   If you dare, this one is sure to get your goat.
The Way-Back Machine: Past Posts Of Mine You May Have Missed
From July 2009:
Approximate Energy Costs of Your Home Appliances – Ever wonder which appliance consume the most energy? It's hard to believe, but if you're a big coffee drinker, your coffee maker may be consuming almost as much electricity as your refrigerator.
(The Best of) Credits and Debits
Debit: Dateline San Diego. A man has been accused of killing his wife on a cruise ship as it returned from Cabo San Lucas. He is currently being held on a complaint of premeditated murder. If this guy had truly intended to kill his wife all along why did he decide to go to the extra expense of doing it on a cruise ship? Talk about bone-headed financial decisions – that money could have been used to hire a really good lawyer instead. (July 2009)
Debit: Police said a mysterious woman known as Senora Monica offered to spiritually "cleanse" money for at least seven Hispanic families, but it was the families who got cleaned out. The families turned over their money for "cleansing" and were supposed to get it back last Sunday night. The woman, whose description by the way fits the Honeybee almost to a tee, vanished with $140,000. This story should serve as a stark reminder to everyone that there are a lot frauds out there preying on naive people – so please, to avoid being ripped off, always make sure you only patronize certified licensed money cleansers. (August 2009)
Credit: Here's a fish story for you. A Houston-area woman who was angry at her former common-law husband fried their pet goldfish and ate some of them. Yep. I understand the woman decided on cooking up the pet fish for dinner after the man took back a ring he had given her. Folks, this just goes to prove the famous tenet regarding the three "rings" of marriage: First comes the engagement ring, then the wedding ring — and, finally… the suffer-ring. (October 2009)
Credit: Good news from Sweden. Households that may be fearing high heating bills this winter may want to latch on to a novel, but money saving, heating alternative recently adopted by government officials in the city of Stockholm: burning bunnies. Yep. The city shoots thousands of wild rabbits within the Swedish capital and sends their bodies to be burned as heating fuel. Officials catch the rabbits by hiding in the bushes and making carrot noises. (October 2009)
Other Useless News
Speaking of rabbits, that little bunny at the top of this article is Binky, a cute little house-bunny owned by my friend Danielle Nagami. Believe it or not, the bunny does not live in a cage and actually gets the run of Danielle's apartment. I know. I don't understand it either.
By the way, if you happen to enjoy what you're reading — or not — please don't forget to:
1. Click on that "Like" button in the sidebar to your right and become a fan of Len Penzo dot Com on Facebook!
2. Make sure you follow me on Twitter!
And last, but not least…
3. Don't forget to subscribe to my RSS feed too! Thank you. 🙂
By the Numbers
Some numbers regarding my blog debacle:
4 Emails from readers on Wednesday notifying me that my blog was down.
46 Hours spent at the computer resurrecting my blog from the dead between Wednesday afternoon and Saturday morning.
439 Articles recovered unscathed from the ashes.
11 Articles partially recovered, but now show up as "Page Not Found" errors on Google.
120 Approximate number of lost comments — mainly on my articles between March 28, 2011 and April 20, 2011. (I do have email backups, but it will be a tedious job to restore them — which I will. It will just take a while to get to them.)
Letters, I Get Letters
So what else is new? Now cut me some slack or I'm going to have to sick Istvan on you.
I'll feature the most interesting question or comment I get each week here on Black Coffee — assuming I get one, that is. If you're lucky enough to be the only question in the mailbag I'll highlight your letter, whether it's interesting or not. 😉
Carnival News
I didn't participate in any carnivals this week — then again, this whole dead-blog fiasco could be considered a three-ring circus!
I'm Len Penzo and I approved this message.