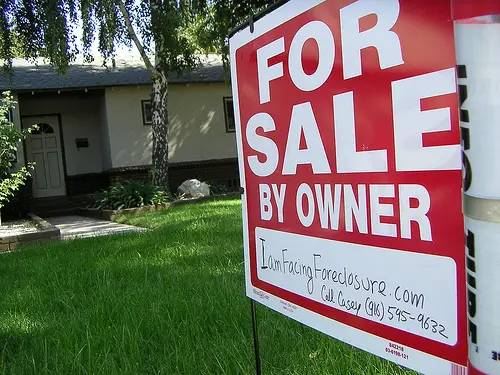 According to a recent study carried out be high street lender Halifax, the cost of owning a home as a first-time buyer is now nearly GBP 1,300 a year less than if you were renting.
Although you might argue that a mortgage lender would have a vested interest in promoting the idea that it is cheaper to buy than to rent, it does raise the question as to which option is more financially savvy, if you had the choice.
Adding up the numbers
The average monthly cost to run a typical three-bedroom property for a first-time buyer is estimated to be around GBP 675, which is considered to be just over GBP 100 lower than the rent you would pay on a similar property.
A combination of cheaper mortgage deals becoming available and a squeeze on available rental property prices due to an imbalance of available rental properties and prospective tenants, has helped to widen the disparity between mortgage and renting costs.
The cost of buying a home has definitely gone up over the last 12 months but it seems that these costs have risen at a slower rate than the cost of renting.
Owing a property
The greatest challenge facing many would-be house buyers is the amount of deposit that they need to find, especially when house prices are continuing to rise in certain areas.
The average loan to value ratio for first-time buyers is about 80%, which means that most aspirational house buyers need to have saved about GBP 30,000 in order to be able to get themselves onto the property ladder.
The good news is that mortgage rates are at an historical low at the moment, so once you manage to raise the required level of deposit, you should be able to get a competitive mortgage deal with repayments that compare favorably against the cost of renting.
It is too simplistic to just compare the cost of a mortgage against the average rent, as property ownership comes with a host of other responsibilities and bills in addition to just paying the loan back.
You don't have to ask the landlord when you want to change the decor when it is your own house, but any repairs or maintenance bills will be down to you and that could be expensive if something like the boiler breaks down.
Renting a property
A rented property checklist is much smaller in comparison. Your main concern is paying the rent and utility bills, but any repairs or maintenance will normally be the responsibility of the landlord.
Some believe that is far easier and less expensive to rent rather than buy a property because they don't have to worry about the usual wear and tear issues that you would need to address if you owned the property.
There is certainly something to be said for being able to pick up the phone and asking for a problem to be fixed without it costing you any extra money on top of the rent. A downside to renting is that you may have to put up with someone else's taste in decor and furniture rather than being able to stamp your personality and design ideas on the property.
Probably the biggest issue that most people raise when weighing up the pros and cons of renting against buying a property, is the level of comfort and security that you can enjoy. With a rented property, you could be given notice to move and you will have to find somewhere else. When you own your own property, you can decide how long you stay as long as you keep up the mortgage repayments.
Given the choice, a good number of people would prefer to own their own home rather than rent if they could afford to, but it does sometimes come down to personal circumstances and the flexibility that you can enjoy with renting, does make it easier for some people who have varied work commitments, to move around when they need to.
Property ownership is actually quite a uniquely British obsession and in many European countries, renting is far more common and acceptable than it seems to be to many of us on these shores.
There are definitely pros and cons to both renting and property ownership, with some willing to make many sacrifices in order to get the deposit together that will hold the key to their own home, whilst others think it is easier to let someone else take the strain and just pay the rent.
About the Author: Edward Francis has an extensive experience as a mortgage consultant. Over the years he has built up his own property investment portfolio and he enjoys sharing his experiences online. His articles mainly appear on property investment and real estate blogs.
Photo Credit: Casey Serin