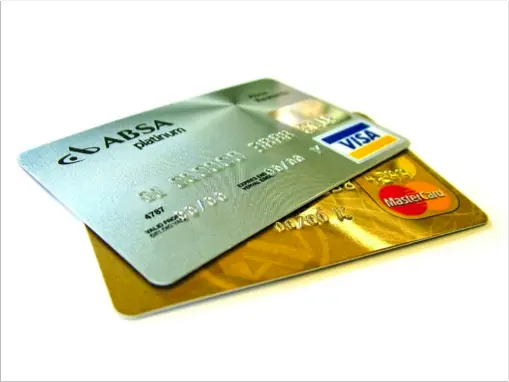 Grocery store purchases might not raise the hair on the back of your neck, but headlines about recent retail hacking might — the two are more connected than you might imagine, and the binding factor is the credit card in your wallet.
Modern credit cards typically rely on a magnetized strip to store user information. Unfortunately, it's also a security flaw, since hackers have developed numerous ways to access the data stored on that little strip.
Security upgrades continue to be implemented by payment companies and retailers alike, but your card may still be at risk. There are many reasons why your credit card may not be as secure as you imagine. Here are three of the biggest risks, and some ways to help you circumvent them:
Outdated Systems
The current credit card model has come under fire in recent years. Cards in the US have been using a magnetized strip for many years; but the credit data on that strip can be easily accessed today by malicious programs that can store and access this critical information at a later time. As a result, the credit card industry is putting your data at risk. Business Week notes that large retailers such as Home Depot have had their computers hacked and infected with malicious files used to trap customer credit info. These security breaches have led to improved credit card models such as Europe's chip-and-PIN system, which rely on an individualized number and a microchip to authorize all transactions. Other retailers and hardware developers have created better point-of-sale (POS) technology such as innovative end-to-end credit card readers for the iPad, which may help to better protect the magnetized strip until the jump to chip-and-PIN is made.
Checkout Woes
Although outdated credit card technologies increase security risks, a bigger concern lies in the simplicity of a retailer machines. Because payment companies have no direct jurisdiction over how transactions are processed in a store, this makes it possible for hackers to use stolen credit data elsewhere. IB Times reports that nearly 5,000 suspects have been arrested in massive credit card information-theft rings. This suggests that your personal data may be passed around in vast underground circles before they're eventually used to make fraudulent purchases. Without a PIN or the microchip, your card — and the company that issues it — are nearly powerless to stop data theft. Even worse, it's very difficult to verify whether you truly bought something, or an actual fraud victim.
RFID Scanning
Perhaps the most frightening credit card risk today is radio frequency identification (RFID) scanning, which uses credit card smart chip electronic signatures to collect and store information. RFID scanning relies on indirect and long-range attacks to steal your card's information. However, major credit card companies support their current RFID protection model and insist that it's bulletproof — but, if that's true, how is smart chip information being stolen? And while many companies have put countermeasures in place, hackers are constantly working on increasingly-intelligent ways to steal your credit card information, without ever touching it.
The modern credit card is one of the most convenient and portable ways to pay for goods and services, but it can also be the most vulnerable. With that in mind, always be sure to treat your card with the same respect as cash because the chances of losing your funds aren't very different between the two systems. Although major retail and payment processing companies are constantly working to improve credit card security, your best defense remains personal awareness. You, the consumer, should always be the first line of defense.
Photo Credit: stock photo