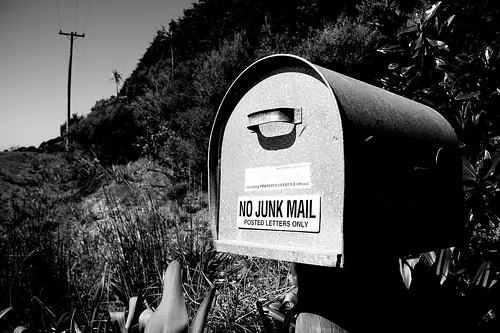 I have been doing financial research and would love your opinion. I'm a young stay-at-home mom, and my husband just graduated from college. He got a great job within a few months of graduating, and we are looking toward buying a home. His job, also matches a 401k at 6%. We want to contribute all 6%, because we know that is a great perk. Especially considering we are 100% vested in both our portion and the company's portion from day one. That does mean less saving for the down payment for the home though. Would you skip the 401k and save for the house, and then contribute once you have the home — or would you contribute to the 401k and wait a little longer for the home? — Jen
You pose a dilemma that a lot of young people face, Jen. Of course, as I always say when I'm given one of these "what would you do?" scenarios, there is no right answer simply because everybody has different goals, values and opinions on where the future is headed.
That being said, if I was fresh out of college today and in a similar situation as you are now — and those were my only two options — my strategy would depend on what my vision of the future was. I see two possibilities:
Scenario A. The politicians in Washington DC realize that the dollar is on the road to ruin and immediately cut the size of the federal government by half, sharply reducing expenditures. Initially there is a huge dislocation but, in time, and against all odds, real (not nominal) economic growth returns to levels not seen since the 20th century, led by a vibrant private sector unchained from the government yoke. The booming economy forces the Fed to raise interest rates in order to prevent overheating. The higher rates virtually eliminate all of the malinvestment that was previously harming the economy by stopping people from speculating with cheap money; the higher interest rates also encourage people to save once again. The sustained economic growth is so strong that the nation's debt-to-GDP ratio eventually returns to a healthy level.
In this case, I would contribute to the 401k up to the company match, and wait a little longer for the home. Unfortunately, I am 95% confident that the United States' finances have been so badly mismanaged that we have now crossed the economic rubicon. So the chance of this scenario occurring is slim.
Scenario B. Our bloated federal government continues growing and providing even more social services to its citizens. As a result, our already-enormous national debt and unfunded liabilities continue to skyrocket. The government is for all intents and purposes, bankrupt — but most people remain blissfully oblivious. The economy limps along, thanks to the financial life support provided by the Fed's quantitative easing and zero-interest rate programs, until: 1) the monetary base becomes so large that worldwide confidence in the US dollar is finally lost and hyperinflation takes root, quickly wiping out the hard-earned savings of everybody who failed to hedge their portfolios with wealth insurance; or 2) the powers-that-be finally see the writing on the wall and decide to preempt a collapse by devaluing the dollar — or start over with a new worldwide monetary system backed by gold or other tangible assets. Regardless, the end result is the same: sharply lower living standards for most Americans. (Hard to believe, I know — but it's coming.)
In this case — once again, assuming I only had the two choices you gave me — I would skip the 401k contributions, and save for the house. When it came time to buy, I would put the minimum down, get a 30-year mortgage — or longer if I could find one — make the minimum monthly payments, and then retire the mortgage sometime in the future with sharply-devalued dollars.
Hi Len, I just read your article on using spreadsheets for personal financial situational awareness. I do use a self designed Excel sheet but your version has features that I really like. Is there a way to download the shell of the sheet you have designed? (No data, just formulas & pivot tables, etc.?) I love your weekly Black Coffee column. — Roger W.
Ask and you shall receive, Roger. I just sent a generic copy of my spreadsheet, so check your email. And thank you for being a weekly reader here!
If you have a question you'd like me to take a crack at answering, send it to: Len@LenPenzo.com — and please be sure to put "Mailbag" in the subject line.
Photo Credit: gajman