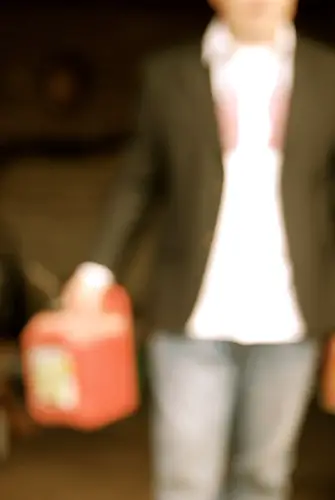 People who believe in personal responsibility are often unfairly accused of being heartless and uncaring.
For proof, all one has to do is look at my inbox. I usually get at least one scathing letter every week from a reader who mistakes my philosophy regarding the importance of self-reliance and living within ones means as a paean to the virtues of selfishness and greed.
Of course, nothing could be farther from the truth but thats another topic for another day.
With that in mind, I want to share the following story with you.
About six months ago, not too long after I bought a new car, I stopped by my neighborhood gas station to fill up the tank. While I was at the pump, a gentleman walked up to me and pointed to a relatively new minivan that was parked at another island. Excuse me, sir, he said. This is very embarrassing, but I walked out the door this morning without my wallet and my car is almost out of gas. Would you happen to have a spare dollar or two so I can get home?
You dont say? I asked. How far away is home?
I live in Glendale.
His story seemed plausible. After all, Ive walked out of the house in a hurry and without my wallet more times than I want to remember hey, it happens to everyone. Especially me. Besides, my spur-of-the-moment assessment was this guy was completely legit. For example, he was well-dressed in business-casual attire. On top of that, his car, whichcouldnt have been more than a few years old, was in great shape. And, perhaps most convincingly of all, he appeared to be genuinely embarrassed to be in such a tenuous position.
I really felt bad for the poor guy.
A quick calculation in my head figured a few gallons of fuel would be more than enough to get this poor man home to his family, and with that I reached for my wallet to give the man a sawbuck. Unfortunately, I didnt have anything smaller than a $20, so I gave him one of five prepaid $10 gas cards that I keep in my car at all times just in case I ever find myself a long way from home with an empty gas tank and no wallet. You know, like the guy from Glendale.
Anyway, the man was very appreciative and I was more than happy to help him out of a tough spot.
A couple of months later, I was filling my tank again at the same local station when I was approached by another guy with a similar story. This time, however, I balked at helping him because, frankly, I just didnt believe him. He said he only lived about ten miles away; but if that was true, why couldnt he call a friend or relative to help him out? Yes, he could have been telling the truth, but the odd coincidence and fishy story raised my suspicions.
Have a heart, man! the guy implored.
Yeah, yeah. I hear that all the time, I said.
Fast forward to last week and it happened again. Im not kidding. This time it was a woman with a child, but her sad story was almost the same. Needless to say, being the uncaring individual that I am, I said no.
Unfortunately, its now painfully apparent that the guy I gave my prepaid gas card to several months earlier was almost certainly a con artist.
Its not the first time Ive been scammed. Nevertheless, this time is especially infuriating because I dont typically give money to panhandlers; I believe the spare change they receive usually ends up feeding the destructive behavior that led them to panhandling in the first place. As I see it, if panhandlers really want help, they can reach out to any of the numerous churches, and private charitable organizations that are available to help people in need.
Take it from me: Despite what others might have you believe, it isnt cruel to say no to a panhandler.
If you feel somebody asking you for help truly needs it, buy them a hot meal, or provide them with other non-cash assistance but dont give them money. Instead, save your cash for the charitable organizations that work everyday to assist the unfortunate among us who truly need help.
Photo Credit: david_e_wasson