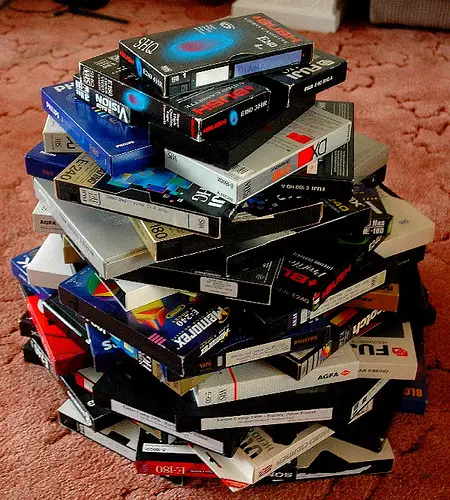 Are you looking for ways to earn a few extra bucks? Try selling some of the items on this list to declutter your life and save some money. By cutting out the things you don't need or use, you can profit and save your money for what you really need.
Sell Old Jewelry
If you have a large jewelry collection, start keeping track of the pieces you actually wear on a daily basis. Chances are the jewelry items you wear often are only a small percentage of all the jewelry you own. Earn some extra cash by selling the items that never leave your jewelry box.
Cut Out Cable
How much are you paying for your favorite shows? Chances are, way too much. Cut this cost from your budget by switching to online streaming. There are many options available, including Netflix, Hulu Plus, and Amazon Prime — all of which are under $10 per month.
Clean Out Your Closet
Go through your closet and keep all of the outfits you've worn in the last year. The remaining clothing items are probably not getting much use. By selling the clothing items you never wear, you can fatten your wallet and organize your closet.
Declutter Your Shelves
Take a good look at your bookshelves. They're probably full of DVDs, CDs, and books you rarely pull off the shelf. Of course, you probably have a few favorites that you revisit periodically, but consider selling everything else. Let's face it, you're probably not going to watch Jack the Giant Slayer again, and wouldn't you rather have the cash?
Sell Old Electronics
Many people have a "junk drawer" somewhere in their home, full of old cell phones and ancient computer accessories. Even if they no longer function, there are many companies that buy old electronics just for the metal parts inside. If you have old technology sitting around, this might be a good option for you.
Sell Dust Collectors
Everybody has at least one "dust collector" in their home. Maybe you thought you'd take up tennis, but now that racket is just sitting in your garage. Or perhaps you bought a blender, thinking of all the smoothies and margaritas you could make, only to leave it sitting in the cabinet for years. If you haven't used that elliptical machine in years, do you really think you'll start tomorrow?
Minimize Furniture
Everybody has a piece of furniture they never use. Maybe you prefer to eat over the kitchen sink, or you prefer to work on the couch instead of your home office desk. If this sounds all too familiar to you, consider selling these unused pieces of furniture. Added bonus: you have even less to worry about if you move.
Downsize Your Dishes
Many people have two sets of dishes: one set of nice dishes to use with guests, and a set of dishes that you actually use. Are you recognizing the pattern yet? You guessed it: sell the dishes you don't use.
Cut Back on Heating & Air Conditioning
Minimizing heating and air conditioning costs is an easy way to get a few dollars back at the end of the month. This can be as simple as turning the heat down a few degrees in the winter and turning the air up a few degrees in the summer.
Scale Back on Fine Dining
Cut restaurants out of your life to save money each week. Cooking at home is both cheaper and healthier than dining out. Your wallet and bathroom scale will thank you.
Photo Credit: John Pannell