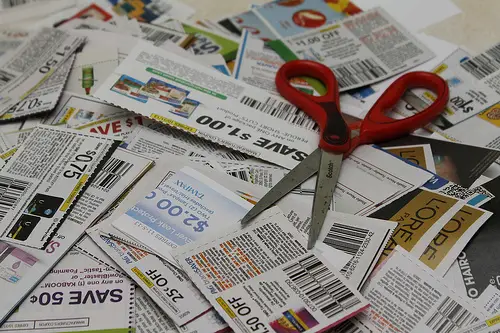 The ease and convenience of using the Internet, combined with the need for people to save money as a result of the struggling economy, have revived couponing from its significant lull (almost into extinction) during the economic boom of the '90s. Beyond coupons are Internet deals sites, where subscribers can get deals on everything from groceries to automobiles.
With that said, here are the top five sites to check into for steep savings on a variety of products and services.
1. Groupon
Every day, subscribers to Groupon's email service receive at least one deal on a range of products and services. This email subscription is free, and often subscribers receive more than one special deal per day. Groupon provides deals on travel arrangements, fitness products and memberships, restaurants, retail stores, and much more.
Groupon is also available for smartphones at all the popular app stores. Groupon offers deals to groups (the name comes from the words "group" and "coupon") and earns its money from the advertisers, which pay Groupon to send the discounts as product promotions.
2. Living Social
Living Social subscribers get as much as a 90% discount off of their offerings. These offers include location specific deals on restaurants, attractions, spas, and travel packages. Living Social is a great way to get to know your own city, especially if you're new to the area and aren't sure where the best places to eat, shop, and relax are. Like many companies in this economic climate, Living Social experienced a cash crunch that threatened its survival. But new leadership is turning the company around, and it's still offering great deals on a variety of experiences.
3. Woot
Woot offers a single deal per day, but Woot Off deals can last longer. Woot has also created a few spin offs catering to particular customers, including Shirt Woot, Wine Woot, and Kids Woot, which offer a topic related deal per day to subscribers. Woot emphasizes their focus on the community of subscribers and puts forth an irreverent, modern persona that many people thoroughly enjoy. The company was recently purchased by online retail giant Amazon.
4. Gilt
Gilt is an Internet deals site that specializes in luxury brands and accessories. It offers specials and deals on designer fashion items, with each daily deal offering as much as 60 percent from the suggested retail price. The company also provides steep discounts on jewelry, shoes, handbags, watches, and other luxury lifestyle items. Gilt is a great idea for those who enjoy living the high life on a tight budget. California customers in particular enjoy Gilt for its easy access to high-ticket items at affordable prices from the comfort of the home. To get the most out of Gilt, consider high-speed Internet access through a California DSL service.
5. Buy With Me
Buy With Me is another crowd sourced deals site that's free to users, offering a variety of deals much like its original competitor Groupon. In fact, Buy With Me was the first Internet deals site that truly gave Groupon some competition, but there's no reason consumers can't take advantage of all the Internet deals sites available. Buy With Me merged with two other popular Internet deals sites, including Group Swoop and My Daily Thread. This gave the company more advertisers with which to work, offering their users even more in terms of variety of deals available.
A Few Additional Tips on Using Daily Deals Sites
When using Internet deals sites, there are a few tips to help you get the most savings out of any service:
Never buy something you wouldn't consider buying without the deal. If you're buying lots of stuff just because it's cheaper, you're spending way more money in the long run.
Comparison shop to see if you can beat the deal elsewhere. Sometimes you can find the same deal somewhere else without the time limitations that often come with the Internet deals sites.
Always work with trusted retailers and service providers. Though most of these deals sites try to work with reputable companies and advertisers, they cannot assure your safety. The best motto is buyer beware.
With these deals sites and some savvy shopping skills, you can save big bucks on great merchandise and services.
About the Author: Christy Wilson holds a bachelor's degree in journalism and has a background in newspaper writing and editing. She now enjoys a full-time career in online freelance writing from her lakeside home in Pell City, Alabama.
Photo Credit: rose 3694