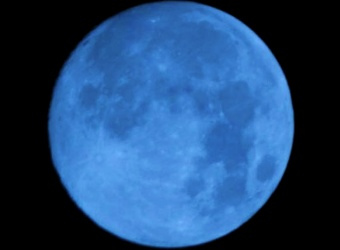 It's time to sit back, relax and enjoy a little joe
Welcome to another rousing edition of Black Coffee, your off-beat weekly round-up of whats been going on in the world of money and personal finance.
Yes, I have more credits than debits this week. No, I haven't lost my mind.
It does happen occasionally, but I'm pretty sure you can count the times on one hand — so it's an event that's about as common as a blue moon, considering this is my 209th Black Coffee post.
OK, on we go …
The Way-Back Machine: Past Posts Of Mine You May Have Missed
From April 2009:
Many Who Prefer IRS Tax Rebates are Crazy Like a Fox – I realize I'm bucking the conventional wisdom here, but unless you're expecting a really large rebate — this is a perfectly acceptable option for those want to leverage their annual IRS check as a forced savings vehicle.
And Here's Some Other Posts You Might Enjoy …
Solving the Money Puzzle – Nickel and Dime Millionaires
Enemy of Debt – Pain Is Not a Lifestyle
JoeTaxpayer – How the Wrong IRA Investment Can Cost an Extra 44% in Taxes
Money Watch 101 – Life Is a Beach
My Journey to Millions – Detroit Bankruptcy Should Teach You That Nothing Is Guaranteed
Credits and Debits

Credit: Last Sunday, golfer Phil Mickelson capped off eight whirlwind days in Scotland by winning two tournaments, including one of the sport's crown jewels, the prestigious British Open. For his efforts, Mickelson received $2,167,500 in prize money.
Debit: Unfortunately for Phil, Forbes is reporting that 61.2% of his winnings will end up in United Kingdom and California tax authority coffers. That's right. After all is said and done, Mickelson will get less than half of what he earned: $842,700.
Credit: Don't forget that he also owes his caddy 10% of the prize money. So that will leave Phil with just $625,950 of his original winnings. Toss in his other expenses, like airfare, room and board, and he'll eventually pocket even less than that.
Credit: Poor guy. With such lousy returns on his investments, it's no wonder Mickelson decided to put his Rancho Santa Fe, California home up for sale earlier this year.
Debit: Unfortunately for Phil, existing home sales saw their biggest month-over-month drop of the year in June. Even worse, the drop reflects closings from April and May — before mortgage interest rates began rising sharply. Uh oh.
Debit: Meanwhile, the White House is now pushing to make more home loans available to people with weaker credit. Never mind that the same practice was a primary factor in the creation and bursting of the last housing bubble back in 2008.
Debit: Then again, the pool of qualified US home buyers continues to shrink. In fact, since the president has been in office, more than two Americans have been added to the food stamp rolls for every new job that's been created. Hey, I'm not sayin'. I'm just sayin'.
Debit: Speaking of housing bubbles, there are signs that another one is rearing its ugly head in Las Vegas. New home construction permits in Sin City are up 50% despite the fact that nearly 1 in every 10 single family homes there are sitting vacant. Say what?
Debit: Part of the problem is most of those empty homes sitting in the Nevada desert are simply not for sale. You can blame the shortage of housing inventory on government meddling; a new state law there has forced banks to make the foreclosure process even slower than it was before.
Credit: Don't look now, but even the union that represents IRS employees is "very concerned" about being required to enroll in Obamacare. I'll wait while you reread that again. And again. And …
Debit: Yes, these are the same people who are being tasked with making sure the rest of us comply with Obamacare. Unbelievable. Why are all these unions who vigorously pushed for Obamacare in the first place complaining? (That's a rhetorical question, folks.)
Credit: Obviously, there are more buffoons in the Obamacare clown car than anyone can imagine. The only question is who's going to pop out next.
Credit: Last Thursday morning, Facebook co-founder Mark Zuckerberg woke up $3.8 billion richer than he was the day before. Don't you just hate it when that happens?
Credit: I wouldn't be surprised if, after looking at his bank statement, he pondered whether or not he should go out on a limb and buy the Canary Islands. OK, or maybe some place a bit smaller.
Credit: Did you see this? Fifty-five consecutive customers in a Massachusetts donut shop drive-thru paid for the order of the car behind them. It was part of a 'pay it forward' chain that was only broken after the last car in the queue was left with no additional customers to keep it going.
Credit: If I had Zuckerberg's money and I was in the middle of that donut drive-thru line, I would have told the girl at the window I'm paying it forward for every car behind me … all year long. No, really.
Credit: Heck, I think I'd even throw in a chocolate glazed and a large coffee for Phil Mickelson too — along with a donut hole for his caddy.
The Question of the Week
Loading ...
Last Week's Poll Results
When it comes to chocolate, which do you prefer?
Dark (47%)
Milk (43%)
White (7%)
I don't like chocolate. (3%)
By the Numbers
Presenting … the physics of clown cars:
68 Height of the average clown, in inches. (The one's who work for Ringling Brothers, not the federal government.)
158 Weight of the average circus clown, in pounds.
3 Volume of the average circus clown, in cubic feet.
17 Current record for most humans crammed into an original Volkswagen Beetle.
27 Current record for most humans stuffed into a modern Volkswagen Beetle.
25 Current record for most humans jammed into a modern Mini Cooper.
4 Maximum number of humans that could theoretically fit into the trunk of a 2011 Ford Focus.
40 Number of circus clowns that could fit into a 2011 Ford Focus with the seats and interior panels removed. Theoretically.
2 Average lifetime of the typical clown car, in years.
2 Term, in years, of a US Congressional meeting. The 113th Congress runs until January 3, 2015. (Coincidence?)
Source: Car and Driver

Other Useless News
Here are the top 5 articles viewed by my 4128 RSS feed and weekly email subscribers over the past 30 days (excluding Black Coffee posts):
9 Travel Nightmares to Watch for When Planning Your Vacation
Hey, no matter how you got here, please be sure to:
1. Click that Like button in the sidebar to your right and become a fan of Len Penzo dot Com on Facebook!
2. Make sure you follow me on Twitter!
And last, but not least…
3. Don't forget to subscribe to my RSS feed too! Thank you. 🙂
Letters, I Get Letters
Every week I feature the most interesting question or comment assuming I get one, that is. And folks who are lucky enough to have the only question in the mailbag get their letter highlighted here whether it's interesting or not! You can reach out to me at: Len@LenPenzo.com
Jennifer recently dropped this nice little note in my inbox:
"Gday from Sydney! Just wanted to let you know I really like your blog and all the savings tips you provide."
Thank you, Jennifer! But you can't possibly be writing from Australia; I know that because all of the girls there are named Sheila.
I'm Len Penzo and I approved this message.
Photo Credit: Tonynetone