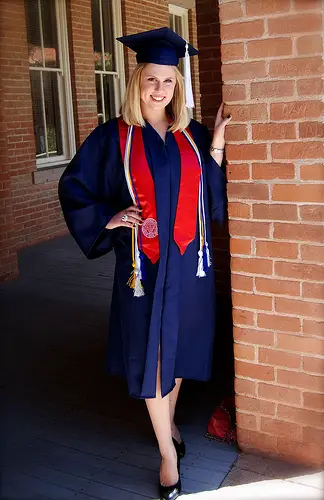 The Fed's recent decision to raise interest rates could eventually lead to higher interest rates for federally subsidized student loans in the United States.
It doesn't take a degree in rocket science to know that this isn't a reality that most students want to deal with.
In fact, it's probably not a stretch to suggest that most students are not just looking for alternative funding for student loan debt — they're ready to kick their student loan debt to the curb once and for all. But with an ever-growing list of competing financial responsibilities, how can they make a serious dent in their student loan debt and still keep up with other priorities and goals?
Introducing SmarterBucks
If you're someone who shops online, uses a debit card for everyday purchases, or who wouldn't mind filling out some simple surveys, SmarterBucks could be the solution you're looking for to help you eradicate your student loan debt for good.
SmarterBucks is a free, easy to use, web-based program that allows its users to earn rewards by doing the things they probably already do — from shopping online to taking advantage of online deals. Once the rewards are earned, the real benefit kicks in — the "money" you earn in rewards is automatically applied to your student loan balances.
The Benefits of SmarterBucks
With SmarterBucks you can earn rewards that never expire, don't have limits to how much you can earn, and don't have blackout periods. Once you've earned the rewards, those totals are automatically deducted from your student loan balances. Basically, you can pay down your debt by doing the things you already do in your day-to-day life.
The Fine Print
Signing up is easy and painless. Here's how it works: SmarterBuck's online portal allows you to set up a profile and link your student loans to that profile. Then, once you begin earning rewards, the money is automatically sent to help you pay off those balances as long as you have at least $15 in your rewards bank. There's even an option for your friends and family to contribute to your account so you're able to earn more rewards even faster.
Keep in mind that, as you earn your rewards, the complete process of having that money applied to your loans can sometimes take between 60 and 90 days. This program is run through a parent company called SimpleTuition; you can also sign up for the optional SmarterBank account (an FDIC-insured account).
If you'd like to learn more about this service, and determine if it is right for you, SmarterBucks' website has a video tutorial of how the program works, as well as FAQs designed to answer all your questions.
Photo Credit: A_G