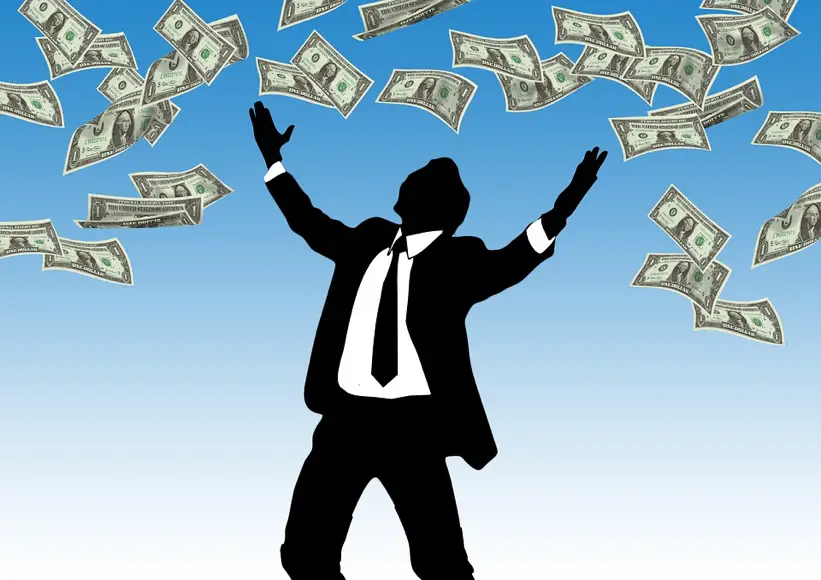 Who doesn't dream about being rich?
I'm certainly not afraid to admit I occasionally wonder how it would feel to be independently wealthy.
The other day I was reviewing a list of the world's billionaires and I saw that Amazon-founder Jeff Bezos is at the top — to almost nobody's surprise, I'm sure.
Another billionaire in the rich-guy Top 10 is somebody named Amancio Ortega. I know. I had never heard of him either, but it turns out that Mr. Ortega is the founder of the world's largest clothing retailer, Inditex. Ring a bell?
Well … it didn't for me.
By the way, did I mention that Inditex runs a very popular clothing chain known as Zara? They do. In fact, there are more than 7400 of them worldwide. Even so, I'd never heard of that store either.
I guess I really should get out more.
But back to Mr. Bezos. According to Business Insider, the man earned a whopping $78 billion in 2018. For those of you counting at home, that's approximately $215 million per day. Putting it another way, that's almost $9 million per hour. Yes, that assumes he works a 24-hour shift — but I strongly suspect that is indeed the case for Mr. Bezos. After all, anybody who earns that much cash in a single day has to be superhuman. Right?
So … Have you ever wondered what it actually feels like to be a billionaire? Well, I'm going to show you.
The US median income last year was approximately $62,000. That's just 0.00008% of Mr. Bezo's 2018 income. With those figures in mind, and ignoring the effects of inflation, here's a very close approximation of what most people would experience — give or take a few cents — if their modest wages had the same purchasing-power as the Amazon billionaire:
A four-year stint at a private college would set you back 13 cents, assuming annual tuition and other expenses of $40,000. Just bear in mind that if when tuitions increase, you'll have to shell out a few cents more.
The average home in the United States could be purchased for 22 cents, based upon the current median price of approximately $275,000.
Of course, folks who feel like moving up could "bite the bullet" and buy a spacious $3 million Vail mansion for $2.40 instead.
For just $11.20 you could have also closed a deal on the $14 million Miami Beach condo that Kanye West recently purchased for his wife, Kim Kardashian. (Hopefully, the home isn't on a corner lot.)
If you wanted to avoid the hassle of flying with the general public, you could buy a Boeing 787 Dreamliner for $160, based upon an approximate list price of $200 million. Of course, you'll also need to shell out an additional 20 cents per year to pay for the pilot, assuming an annual salary of approximately $250,000. That is, unless you already know how to fly a jumbo jet.
That pair of hockey tickets I purchased for $2462 to attend the Stanley Cup Finals several years ago would have cost me less than a quarter-cent, which means I could have taken my whole family to the game — and some friends too — for a penny!
On the other hand, I could have also spent that same penny on four top-of-the-line iMac computers.
Meanwhile, those of you in the market for a fancy luxury car could buy a 2019 BMW 750i for just eight cents, based upon the manufacturer's list price of $96,950.
Then again, for those who are more practical, a 2019 Honda Civic coupe would only set you back two cents, based upon an MSRP of $19,450. Heck, that deal is so good I'd end up giving the salesman three cents and tell him to keep the change.
Photo Credit: stock photo