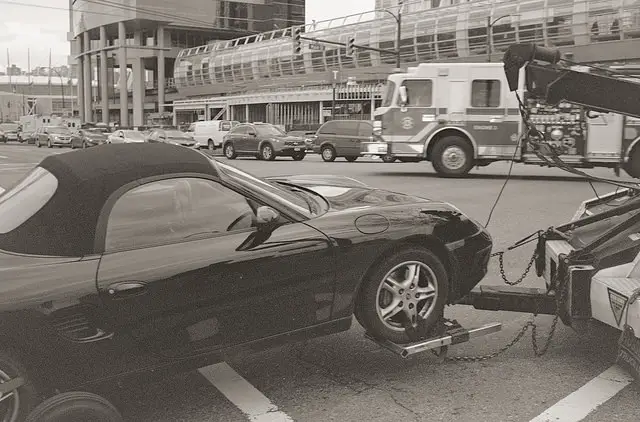 I think it's safe to say that, like the common cold, almost all of us occasionally suffer from buyer's remorse. Today, against my better judgment, I'm going to share my worst case ever, which occurred many years ago when I was just 25 years-old, after I bought my very first house: a cute little World War II era starter home of barely 1000 square feet.
The first innocent pangs of regret occurred shortly after I moved in. I was sitting in my freshly-painted living room when I heard what sounded like the dull rumble of a large herd of stampeding cattle. As the roar got louder, my cute little house began to shake — and then the wall hangings began vibrating against the wall.
The truth is, that cute little house sat less than 100 yards from a set of railroad tracks. Over the following weeks, those innocent pangs of remorse grew with each passing train.
At the time, DVR technology hadn't been invented yet, so watching live television was a sadly comical affair: Thanks to the blasting horns and clacking wheels of those bustling freight trains that ran almost every hour on the hour each weekday, a three-minute audio gap in the middle of any program was always guaranteed.
"Why is the weatherman talking about a Pheasant Island cheese? And where's Pheasant Island?" I'd ask the Honeybee as the 25th train of the day thundered by.
"He said 'peasant elephant breeze," she replied.
Obviously, in my haste to buy a home in a hot market, I stupidly failed to fully consider the ramifications of living near a set of railroad tracks. And to be fair, prior to signing on the dotted line, every time I visited that cute little house, there were no trains in sight.
Six months after moving in, my buyer's remorse went code blue and I was ready to leave.Unfortunately, I bought my home at the very top of the market.
Within a year of moving in, my cute little house was so far under water that even Jacques Cousteau wouldn't touch it. And it stayed that way for the next seven long, noisy, years.
In fact, this was easily one of my biggest money mistakes.
With that in mind, here are five important tips that will, hopefully, help you avoid a similar nightmare:
Do your due diligence
Knowledge is power, so shop around to find the best prices. Get multiple contractor estimates. Use the Internet to research products you're not familiar with. And check the Better Business Bureau if you have any questions about the reputation of a particular dealer, or your Contractors State License Board if you are concerned about a particular contractor.
Avoid impulse buys
If a deal sounds too good to be true, it probably is. The amount of time you spend evaluating a product before finally pulling the trigger should directly correlate with the potential savings being offered in any "deal." And never buy a big-ticket item without taking a day to sleep on it.
Evaluate the long-term impacts
Determine whether the purchase price fits within your short term budget and your long-term strategic plan. Don't forget to evaluate any potential hidden costs that you may not normally consider. For example, if you're buying a new car, are you thinking about the costs of maintenance and insurance too?
Check the return policy
Always evaluate the retailer's return policy and carefully consider an extended warranty. How long do you have to return the product if you discover the product isn't exactly what you wanted? Will the vendor give your money back, or will he only provide a credit for a future purchase? Check to see if there are also non-refundable costs. Finally, always keep your receipt and the original packaging so you can return the item.
When in doubt, walk out
There's no shame in walking away. Again, if you have any doubt at all, go home and think about it. Resist high pressure sales tactics; refuse to be bullied. In fact, whenever I'm pushed by high-pressure salesmen I immediately tell them to back off. After all, you have the leverage, not them — but only until you buy.
Photo Credit: prestonbot