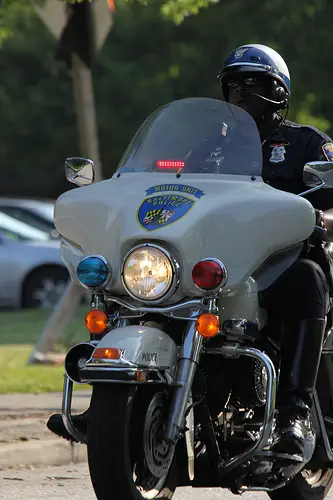 Not too long ago I was speaking with someone who told me she got pulled over by a cop on her way to work.
Of course, I offered up the obligatory sympathy. "Bummer," I said. "What did he write you up for?"
"Oh, I didn't get a ticket," she said matter-of-factly. "He clocked me doing 57 in a 45 zone, but he let me off with a warning."
I couldn't believe it. "He let you off with just a warning?"
"I know, huh?" she said, practically giddy at reliving the moment.
Unbelievable. I've been pulled over for a moving violation four times in my life, twice for speeding and twice for making an illegal left turn. I've also been stopped for a fix-it ticket or two — but I've never had the good fortune to have been let off the hook. Not even once.
The last time I was stopped I even presented the cop with an old Monopoly "Get Out of Jail Free" card that I used to carry in my wallet for laughs. He wasn't impressed.
Anyway, being a glutton for punishment, I decided to press the issue. "So, Jenna, how many times have you gotten away with a warning?"
"Three."
I didn't know what to say. Then again, I really didn't have time to say anything because, before I could begin gnashing my teeth, Jenna corrected herself.
"No, wait! Four!"
I know.
It turns out Jenna's primary tactic for avoiding a ticket is crying. By her own admission, crying doesn't always work. But the fact that she was able to weasel her way out of three — no, wait; four! — tickets surely saved her hundreds of dollars in fines. Not to mention increases in her auto insurance premiums — especially if she drives an expensive luxury car she can't afford.
According to Insurance.com, insurance premium increases depend on the type of infraction you are written-up for. Which ones are responsible for raising your insurance rates the highest? Here are the top 10, along with their average rate increase:
1. Reckless driving (rate increase: 22%)
2. DUI first offense (19%)
3. Driving without a license or permit (18%)
4. Careless driving (16%)
5. Speeding 30 mph over the limit (15%)
6. Failure to stop (15%)
7. Improper turn (14%)
8. Improper passing (14%)
9. Following too close/tailgating (13%)
10. Speeding 15 to 29 mph over limit (12%)
For those who are interested, Insurance.com also has an interactive "Uh-Oh!" calculator to help you anticipate potential insurance rate increases the next time you end up getting pulled over by the highway patrol.
Well, assuming you aren't able to cry yourself out of the ticket.
Photo Credit: Dave Hosford